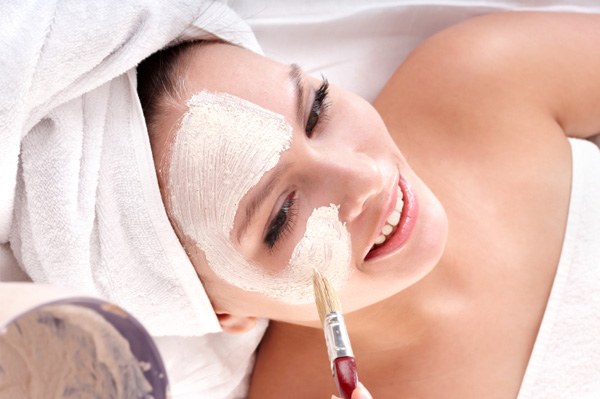 In the summer mother nature gives women a wonderful opportunity to use fresh vegetables and fruits to care for the skin. Simple facial masks help to preserve youth and natural beauty, as well as prevent early aging.
• Summer masks for oily skin
For the care of a fat type of skin, a mask made of red currant is suitable. So, mash a handful of fresh berries to a mushy state, mix with 2-5 drops of lemon juice and 1 tsp. flower honey. Composition put on a clean skin and rinse through 12-15 minutes with cool water.
There is another recipe for a summer mask: chop the fresh white cabbage in a blender to a consistency of puree. Mix it with 2 tsp. sour cream and egg whites. The product is applied to the face and neck. After 20 minutes, rinse with cool water.
• Summer masks for dry skin
For home care for dry skin, you can safely use plums. Flesh of one ripe fruit with a fork, mix with raw egg yolk and evenly apply on face. Rinse with warm water after 10-15 minutes.
Виноград – прекрасное увлажняющее средство. Для приготовления масок можно брать и сок, и мякоть. Размешайте 1 ст.л. виноградного пюре с таким же количеством молотых овсяных хлопьев и равномерно наложите на лицо, избегая области вокруг глаз и рта. Умойтесь через 10 минут.
• Universal summer masks
Raspberry is rich in microelements and vitamins, which are incredibly useful for the skin. It intensively moisturizes and nourishes it, gives a smooth healthy color, softness and firmness. For cooking, stir half a glass of raspberry to a puree state and mix with 1-2 tsp. low-fat sour cream or cream. Keep the mask on your face for 13-15 minutes and remove with a cosmetic disc moistened with lime or chamomile infusion.
Cucumber is another magical remedy for home skin care. Grate 1 / 3 the fresh fruit and stir with 1 tsp. thick cream or flower honey. Blend the mixture evenly, rinse with cool water after 20 minutes.
A good moisturizing effect is a watermelon. Flesh pulp with fork until smooth consistency and mix with crushed oatmeal. The mask should be kept on the face for 10 minutes. This recipe is ideal for daily use.