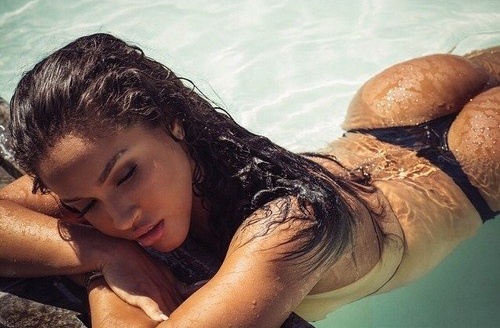 To have perfect forms and smooth velvet skin is worth every woman. Often this seems like a distant dream. However, there are a number of methods surprising in its simplicity and effectiveness, one of which is the regular use of sugar and salt scrub. This affordable procedure is perfectly feasible at home and it gives a really stunning effect in a fairly short time.
Before showering, prepare a serving of scrub for one use. In a convenient container for you, mix 250 g of sugar, 250 g of large salt (sea salt is best suited) and half a cup of vegetable oil at room temperature.
Take a shower and prepare the skin. To do this, unzip it and, without haste, rub it lightly with a washcloth. Then comes the time of massage: distribute the sugar-salt scrub over the problem areas of the skin and carefully, with an effort, massage the body for 5-7 minutes.
In order not to injure the delicate skin of the hands, try to use a special rigid mitten. This will even enhance the effect of massage. While rinsing the body from the scrub, do not worry that a small amount of vegetable oil will remain on the skin. It will only benefit.
After the procedure, blot the body with a towel and always apply moisturizing lotion or cream. Perform this simple and effective massage several times a week for at least one month. After this period you will see a really amazing result. Disappear stretch marks and cellulite.
However, if you want to maintain this skin condition, do not drop the procedure. Do them at least once a week and you will always be a happy owner of the forms so desired by many women.