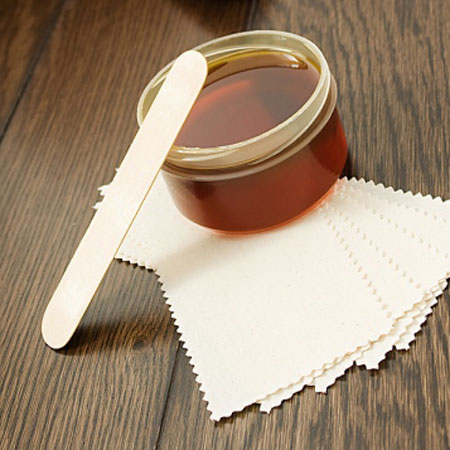 Sugar epilation (shugaring) does not need to be done in the salon. The procedure can be carried out independently at home. Shugaring – epilation with the help of sugar paste, otherwise it is called Persian or caramel. The procedure is less painful than waxing. The skin after it is more tender and velvety, and the effect lasts much longer. The method does not leave behind irritation to the skin, ingrown hair, and skin damage. Pasta for shugaring can be bought in cosmetic shops, but it is better to do it yourself.
Before carrying out epilation, the skin should be degreased, for example, with a tonic containing alcohol, and carefully dried. The length of the hairs should be no more than 5 mm, otherwise the procedure may prove ineffective.
From the cooled pasta balls roll down, which are then distributed over the skin (opposite to the growth of the hair). Then the mass is removed from the using strips tissue or hands in the direction of hair growth. You need to remove it with a sharp movement. After the procedure, the remnants of the paste are easily washed off with warm water. The skin after drying should be treated with soothing. Despite all the advantages, for slouching there are contraindications: diabetes, varicose veins, the presence of wounds and ulcers, skin diseases. Also not recommended during pregnancy.
The recipe for pasta for a slogan:
– Sugar – 6 teaspoons
– Water – 2 teaspoons
– Citric acid (lemon juice) – 1 teaspoon
Сахар и воду нужно смешать и варить на медленном огне, пока масса не превратится в карамель золотистого цвета. После этого емкость снимается с огня. В смесь добавить лимонную кислоту и тщательно перемешать. Готовность определяется способностью массы скатываться в шарик.