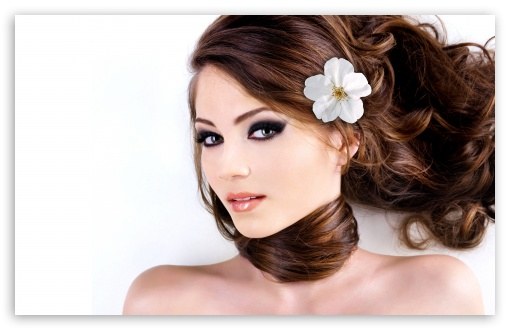 Henna and basma – natural dyes, with their help you can achieve a beautiful and juicy hue, without compromising the integrity and structure of the hair.
Juicy red color
A saturated red color will be obtained if you combine 10 parts of henna with 1 part of the ground clove and dilute the mixture with hot water until the density of the gruel. When the paint cools down, it must be applied to the hair, wrapped with polyethylene on top and wrapped with a towel. Keep at least an hour, then rinse your head well. This method is suitable for women with light brown hair.
Золотистый оттенок
To achieve a golden hue on dark hair, henna should be mixed with lemon juice to the consistency of sour cream. Then process dye your hair and keep it 1,5-2 hours.
Color of mahogany
You can get a noble red tone by combining henna with heated red wine in the proportion 1: 1. The mixture must be infused for 60 minutes before application and then applied to the hair and held for 1-2 hours.
Black color
Чтобы покрасить волосы в иссиня-черный цвет, нужно соединить 1 часть хны и 2 части basms, then dilute the coloring powder with hot water to the density of sour cream. The paint should be kept for at least an hour.
It is necessary to know
After coloring with basma and henna, chemical dyes can not be used and the hair can be subjected to chemical procedures (curling, straightening, etc.).
Basma can not be used in its pure form, without the addition of henna, otherwise the hair will turn green.