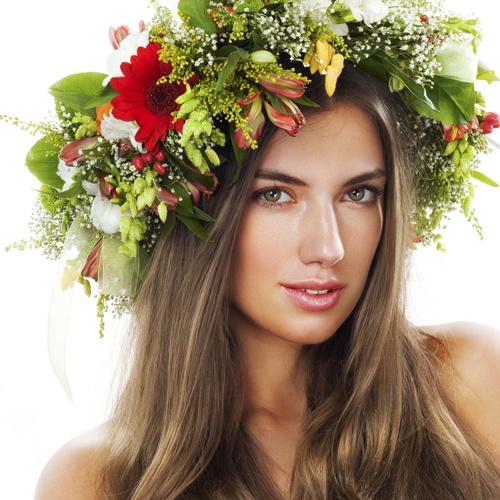 Sprays are the most effective means for hair care. They give vitality and energy to fragile and dry locks. Sprays prepared at home contain vitamins, because they contain only herbs and oils, which means that your hair will become healthy and strong.
Home hair sprays have a greater effect than those bought in the store. Home sprays are a big plus, they only contain medicines, there are no parabens and other chemicals. However, there is also a minus, such sprays have a short shelf life, so all cooked medicinal products should be stored in the refrigerator.
1. Spray for dry hair
15 ml of mineral water
10 drops of any essential oil
2 st. l. lemon juice (only freshly squeezed)
Shelf life of the spray is not more than one week. It is recommended to use 2 once a day, applying for the entire length of the hair. The spray moisturizes dry strands well and makes them obedient.
2. Spray for strengthening hair
250 ml decoction of chamomile
5 drops of any essential oil
20 drops of linseed oil
Shelf life 1 month. The spray can be applied 3 once a day, both on dry and damp hair. After using the healing elixir, the hair becomes smooth and shiny.
3. Spray for easy combing and silkiness
Nettle extract
Chamomile extract
Dried mint leaves
Green tea
3 drops of any essential oil
We make 100 ml of tincture and add essential oil to it. We use a spray only on wet hair, once a day. The storage period is not more than 1 months.
How to prepare an effective spray for hair growth, you will learn from video.