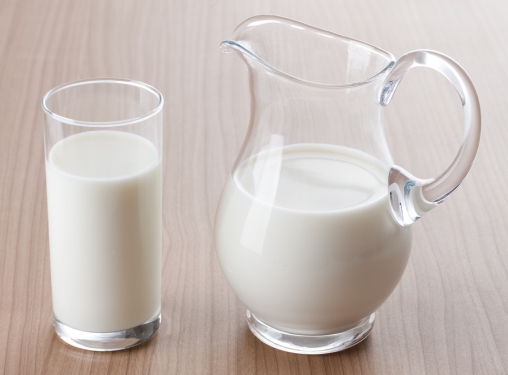 For hair you need to constantly care for and maintain their beauty. Home masks are able to give your hair a healthy shine and strength. They can be made from any improvised means, including fermented milk products.
If you have little time to prepare a mask, apply a lightly warmed kefir, whey, natural yogurt or curdled milk to your hair. Collect them on the top of the head in a bundle, cover with polyethylene and wrap with a towel. Soak for half an hour and rinse off the remedy. With regular use of such an express mask, the hair will become stronger, shiny and silky.
To enhance the effect, you can mix dairy products with other useful ingredients. So, for example, a mask prepared from 1 glass of kefir and 2-3 st.l is suitable for owners of fatty hair. powder of blue or green cosmetic clay. The composition is applied to clean hair and rinsed in 1 hour. Instead of clay, you can use mustard powder, lemon juice or egg yolk.
Moisten the dry hair will help mask from 1 cup kefir, raw egg yolk and 3 st.l. heated burdock, olive or castor oil. Spread the mixture evenly over the entire length of the hair and hold 1 hour. Rinse the mask with warm water and a mild shampoo. Repeat the procedure 2-3 once a week for a month.
Salvation for dry and brittle hair will become a home remedy based on natural yogurt. Mix 3 tbsp. fermented milk product with the same amount of cognac and 1 st.l. honey. Keep the mask for about 40 minutes.
To give thin hair volume, make the following mask: in a glass of warm kefir, add a small slice of baker's yeast and 1 tsp. honey. Mix the ingredients well and wait 20-30 minutes. Then apply the composition to damp hair, warm and hold for half an hour.