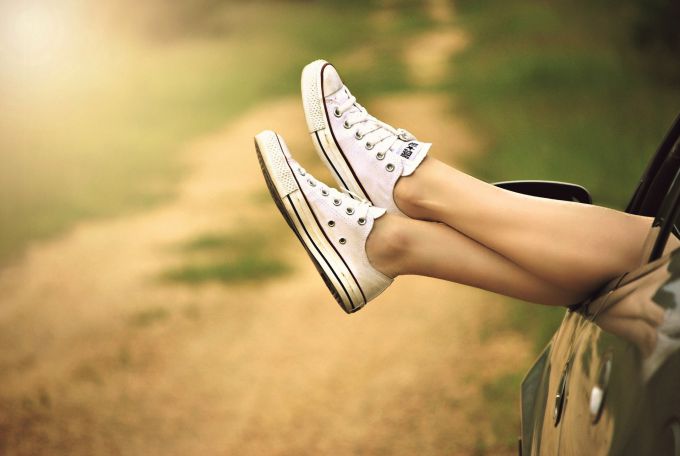 Types of epilators and attachments to them. Choosing the best option.
It is well known that after removal of unwanted hair with the help of a depilator, their subsequent regrowth considerably slows down and is approximately one month. The principle of the epilator is completely different from the impact on the hair of the shaving machine. The razor only cuts the hair next to the skin, but in the process of hair removal, the hairs are pulled out together with their hair bulbs.
This method helps to achieve a long-term effect after hair removal, because the process of forming a new hair bulb takes a long time. In addition, modern epilators are supplemented with specially designed for them anesthetics for hair removal procedures.
Modern models of epilators have several pairs of discs or tweezers made of steel. When the discs rotate, they come into contact with each other, so that the skin is removed from unwanted hair. In order to get rid of the pain during the epilation process, the manufacturers of these devices include brushes in their equipment that reproduce the skin massage during epilation. They create such vibrations that can relieve the pain.
Another device for anesthesia is the cooling mitt. This device must be cooled in advance in the freezer, so during the procedure the mitten helps to cool the irritated skin, and therefore effectively get rid of the presence of pain. Models of epilators, which in their configuration imply the presence of cooling mittens, have the highest prices, but the pain that appears during the shaving process is eliminated with the appearance of pleasant sensations.
To prevent the appearance of pain during the removal of hair in the zone of the bikini or underarms, another anesthesia is used. To implement it, a special nozzle is fixed on the device, which has a smaller number of tweezers, so the skin does not undergo a strong stretching, which helps to reduce pain and prevent skin damage in sensitive areas.
Modern epilators can be of two kinds. These are single-speed models, the main advantage of which is affordable cost, as well as two-speed epilators that can help get rid of even the thinnest hair when setting the minimum speed. Unlike the first model, they do not tear the hairs and also remove them along with the hair bulb.
В настоящее время все имеющиеся на рынке бытовых устройств эпиляторы можно поделить на два типа – это аккумуляторные устройства и устройства, получающие питание от электрической сети. Выбор эпилятора в отношении данной характеристики зависит от предпочтений человека. Если девушке в процессе эпиляции будут мешать болтающиеся шнуры и нахождение около розетки, то лучше отдать предпочтение использованию устройства, работающего при помощи подзаряжающихся в аккумуляторе батареек. Если человек постоянно забывает о подзарядке аккумулятора и для него не является проблемой наличие шнуров, то наиболее предпочтительной считается модель с электрическим питанием. Но она совершенно не подойдет для использования в ванной комнате, так как при соприкосновении с водой может быть опасна для жизни.
Usually, a variety of nozzles for the procedure of epilation or a cooling mitten are required to be purchased after the purchase of the main device. But if you easily carry the pain during the hair removal process, and also do not intend to get rid of unwanted hair in the bikini or armpit area with the help of the epilator, you can buy the most budgetary model that does not have baits and anesthetics in the kit.