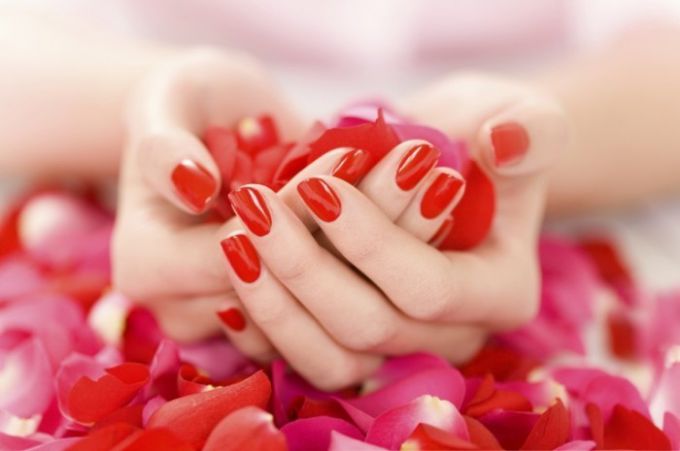 Gel-varnishes are used by many modern women, because these cosmetics make it possible to create not only a beautiful, but also very resistant coating for nails, without causing any harm to health and not requiring special financial costs.
The application of gel-varnish requires certain rules, otherwise, the coating may not look neat and will not stay on the nails for as long as we would like.
Advantages of single-phase gel varnish
Gel-lacquers today are used not only by professionals, but also by ordinary women who prefer to do manicure at home. The advantages of such cosmetics are obvious, because in quality gel-lacquers do not contain substances that can cause allergic reactions, while coating does not require a strong grinding of the nail plate.
Gel lacquers can be either three-phase or single-phase, and if the former are used exclusively by professionals, then the latter can be successfully applied at home. Single-phase gel varnish combines the properties of the base coat, the base and the fixing layer, because it can rightly be considered a universal tool for decorative manicure.
Single-phase varnish is applied to the nails with one layer, and it can be fixed with the help of an LED-lamp, and ultraviolet.
Self-applying single-phase gel-varnish
Many believe that applying a single-phase gel-varnish on the nails does not require special skills. However, this is not entirely true, because neatness in such a matter as a decorative manicure is always required.
To independently carry out the nail coating with a single-phase gel varnish, you need to prepare everything you need, namely:
– liquid for degreasing nail plates;
– special lamp;
– Manicure set;
– the gel-lacquer itself.
To begin with, the nails should be put in order, polished, so that they become matte and thoroughly degrease. Now you can start applying a single-phase gel varnish. It should be applied to the nails alternately in a single layer, after which it is necessary to dry the coating under the lamp. If an ultraviolet lamp is used, the drying process will take only 1-1,5 minutes, and if the coating is dried under a LED lamp, the procedure will take a little longer (usually the drying time is specified in the instructions).
At the very end, you should cover the sections of the nail plates with gel-varnish and fix the result with a lamp.
After applying a decorative coating, it is desirable to treat the cuticles with a special manicure oil.