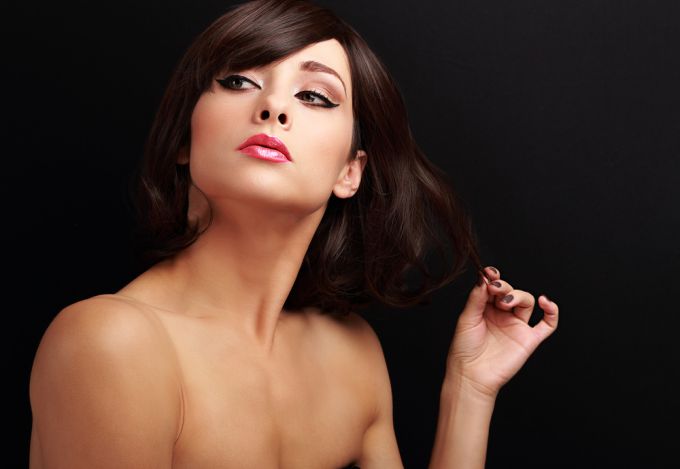 "Seasonal" theory of types of appearance today is the most popular. According to this classification, all the features of appearance can be conditionally placed in four main types, which are named for the times of the year. Within each of this large group there are subspecies and a variety of individual characteristics. The author of the "seasonal" classification and the theory of "color code" based on it became the German researcher Johannes Itten. Types of appearance: "spring", "summer", "autumn", "winter" – he singled out in the 70-s of the last century.
Эта система быстро стала популярной благодаря простоте и удобству. На ее основе стилисты подбирают мейк ап, модельеры — цветовую гамму одежды. В идеале человек, придерживающийся этой концепции, будет выглядеть если не безупречно, то хотя бы гармонично, без перекосов и нелепых комбинаций формы и цвета.
SUMMER. This color-type includes people with blue, gray, gray-blue eyes, with light skin and hair with a coldish ashy shade (both light and dark). Tenderness and serenity alternate with impetuosity, warmth and cold mix in shades options.
Bright representatives of the "summer" type: Liv Tyler, Paris Hilton, CameronDiaz, Princess Diana, Mila Jovovich.
Eyeguard is preferable to liquid, the black color of the contour is undesirable, it is better to use blue, or gray-brown.
The shades are grayish-bluish, grayish-lilac, gray-lilac, dark gray, milky-creamy, silver-golden, gray-brown, indigo. Lipstick or shine, blush is to choose a soft shade of pink, lilac, cherry in different combinations.
SPRING. Women of this type are endowed with maximum naturalness from nature, and in external manifestations tend to the same naturalness. Avoid bright "synthetic" colors, and in the priority of warm, light, fresh. Hair fair, golden, reddish; skin light, with a bright blush, sometimes with freckles; eyes blue, cornflower blue, gray-green, light brown.
Знаменитые «весенние»златовласки: Ким Бесинджер, Бритни Спирс, Анна Курникова, Анна Семенович, Джери Халливел, Елена Корикова.
Mascara and eyeliner are recommended in gray-brown hues. Shadows: beige-buffy, golden, olive, gray-brown.
Помада, блеск для губ и румяна: подойдут терракотово-кирпичныйцвет, персиковый, коралловый, , золотисто-бронзовый, розовато-терракотовый.
ОСЕНЬ. Все холодное — не их стихия. Броские эффектные леди в ярких, но теплых тонах. С карими или темно-серыми глазами, каштановыми насыщенными волосами; кожа обычно имеет желтовато-оливковый оттенок.
Famous ladies of the "autumn" color-type: Penelope Cruz, Alla Pugacheva,
Julia Roberts, Mylene Farmer, Andy McDowell.
For makeup eyes, gray-brown, brown-eggplant mixes are suitable, black is canceled. Shades: beige-golden, peach, gray-brown, olive, marsh, golden brown. Lipstick, shine and blush will be organic in a range of reddish-brick, terracotta, golden brown, orange-coral shades.
ЗИМА. Любительницы контрастов и сами — натуры противоречивые, как внутренне, так и внешне. В облике преобладают холодные «ноты» палитры. Глаза зеленые, темно-карие, каре-зеленые. Волосы темные, с холодным блеском. Кожа светлая или смуглая, но с холодным же отливом.
The woman is "winter" in a concentrated form: Penelope Cruz, Cindy Crawford, Monica Bellucci, Angelina Jolie, Natalia Oreiro.
It is possible to emphasize the eyes in a dark blue, purple, chocolate color of carcass and pencil, suitable also for gray-brown. Black eyeliner and mascara for this type (and only for them!) Are quite natural. Shadows: a wide range from milk creamy to gray-brown or dark-blue. Purple, violet, silvery will only enhance the effect of the female vamp.