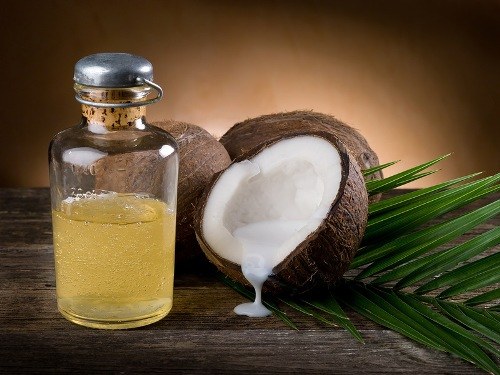 Indian women have a special beauty – a smooth healthy complexion and smart thick hair. Their main secret is coconut oil, the useful properties of which have been known since ancient times.
The choice of coconut oil should be treated with special care. Buy the product is recommended exclusively in pharmacies and cosmetics stores, well-established in the market. Pay attention to the country of the manufacturer. Quality coconut oil is made in Thailand, India and Indonesia. It must be clear and fairly fluid. Check the quality of the oil is quite simple: put it in the refrigerator and wait a few hours. At the end of this time, the oil will become thicker, and will also turn white.
Масло кокоса оказывает волшебное действие на волосы. Оно отлично увлажняет кожу головы и регулирует работу сальных желез. Регулярное использование кокосового масла сделает волосы более шелковистыми, густыми и послушными. Чтобы приготовить маску, нагрейте 10 мл средства на водяной бане до комфортной температуры. Легкими массирующими движениями нанесите масло на волосы и кожу головы. Можете надеть целлофановую шапочку и утеплить голову полотенцем. Держать маску нужно не менее 1.5-2 часов. Если есть такая возможность, оставьте масло на ночь, а утром смойте теплой водой.
Coconut oil is ideal for dry skin care. It perfectly moisturizes it, gives softness and velvety. In addition, coconut oil has tonic and tightening properties. Therefore, it is recommended for use with flabby and tired skin. A small amount of oil is heated in the palms of your hands and evenly applied to the face on massage lines.