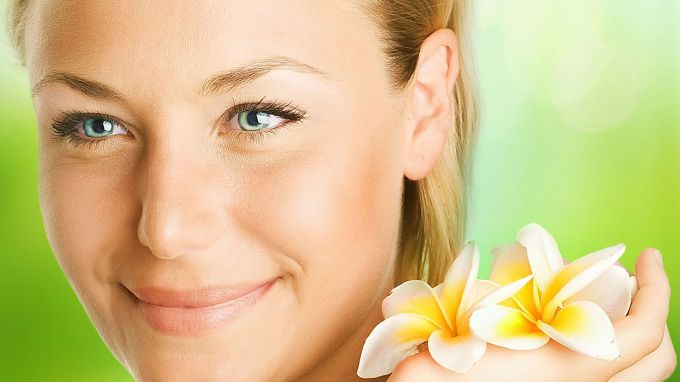 Наверное, нет такой женщины, которая не мечтала бы выглядеть моложе своих лет. Чем больше возраст, тем больше усилий и денежных вложений требуется для осуществления этой цели. Нужный результат достигают не все, ведь для того, чтобы казаться на несколько лет младше своего настоящего возраста, надо продумать каждый нюанс целого комплекса мероприятий по уходу за собой.
Особы, возраст которых перевалил отметку 40, должны быть мудрыми и не впадать в крайности в своих стремлениях одеваться, как 15-летние девочки, носящие мини-юбки и яркие откровенные наряды. Гораздо привлекательней будет смотреться женщина средних лет, если она поработает над своим имиджем в целом.  Нужно позаботиться:
about the creation of an interesting hairstyle,
about makeup,
about weight,
about the selection of things for the wardrobe,
on the acquisition of skin care products.
1. Things to consider when choosing your hair. Individuals looking luxuriously have flawless hair, shining with a healthy glow. Human hair speaks of his health, so even a hairstyle, just come into fashion, will not save the situation if the hair seems "problematic". Masks for hair, balms, conditioners – are helpers to bring ringlets in order. It is better to cut your hair short or slightly below your shoulders than proudly show around the people a rare long braid with gray hair. In her youth she would adorn a woman, but in her mature years she will visually age. Do not look good on the hair of women, striving for a good appearance, black and dark brown. Shades of hair colors should be selected on 2 tone lighter than their natural hair.
2. The application of the most expensive cosmetics will not "rejuvenate" the lady, if she did not follow the rules for skin care. They are as follows:
do not forget about skin cleansing procedures,
do not go to bed without removing the remnants of cosmetics,
Do not apply thick layers of foundation – it's aging a woman;
It is necessary to give preference to blushes of pink shades, and from red it is necessary to refuse;
with the help of correctors it is necessary to mask circles under the eyes;
color of eyebrows should be combined with hair color, black wide eyebrows with snow-white hair color will look ridiculous,
it is necessary to know that tinting the lower eyelashes and creating the "shooters" will make the look heavier.
3. If, having weighed, the lady saw that her weight exceeds the norm, we must revise the diet. Try to:
the last meal was for 2 hours before sleep,
the number of calories per day in total should not exceed 2000,
drink at least 2 l. clean water,
long walks will help the figure to become slimmer, and the legs will give elasticity,
the food became separate.
4. Black color, despite the fact that slim figure, can "age" a woman, since it emphasizes the skin imperfections. If all the same it is a favorite, it is necessary to refresh it with bright accessories. If you try to care for yourself, love yourself, then others will appreciate her efforts, and men will give her compliments.