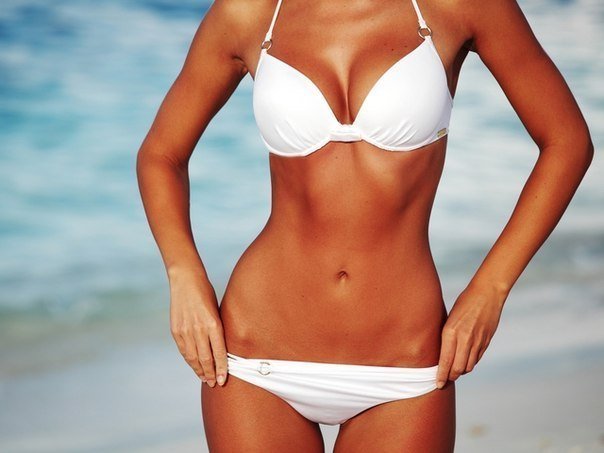 A flat and taut stomach is the dream of many women, but not everyone realizes that this dream is not so difficult to translate into reality. There are simple ways that make diets and habitual workouts more effective and efficient.
To monitor diet and exercise is an important task for someone who cares about a figure and dreams about a flat and beautiful stomach. However, this is not all – there are simple and accessible secrets that will help you achieve your goal faster and find the figure of your dreams.
Increase the tempo.It is not enough simply to pump the press in order to stimulate the process of burning subcutaneous fat on the abdomen. Regular aerobic loads are necessary, which are accessible to any person, even if he does not have time to go to the gym or run in the morning. Everyday walking can also become a fat-burning exercise, if you just increase the usual speed of movement on 25-30%. Refuse the elevators and accustom yourself to fast walking. If there is an opportunity to get to work, rather than go by public transport, take this opportunity. An intensive walking tour will help to spend more calories, and the fat on your stomach will begin to burn faster. The duration of each high-speed walk should be at least 30 minutes. Interval loads are also useful – alternate quiet, intense walking with short running periods.
In the home conditions an indispensable assistant for finding a flat stomach will become fitball – an inflatable ball for fitness. With the help of the ball, you can evenly load all the abdominal muscles, perform twists, and train the oblique abdominal muscles.
Plank and vacuum are very simple exercises, for which you do not need additional equipment. At the same time, they are extremely effective for burning fat and gaining a tight and embossed abdomen. In total 30 seconds of fixed position in the bar create a uniform load on all muscle groups, and the muscles of the press also receive the optimum load. Vacuum is an exercise that can be performed even in the workplace or in transport. Drawing and straining the stomach, you help reduce it, get rid of flabbiness and sagging forms.
Power loads are needed to get rid of the stomach. Some believe that enough cardio loads for burning calories, but any coach will confirm: without strength training and exercises with weights not achieve the desired result. Such exercises are the most energy-consuming and provide the most persistent effect of training in combination with proper nutrition. The deadlift, as well as any exercises on balance, load the muscles of the press, along with other muscle groups. Thus, when you are in the gym, you do not need to specifically press the press. The relief is formed by itself, if there is a timely burning of subcutaneous fat.
Follow a healthy lifestyle and watch the regime of the day. Lack of sleep leads to an increase in the concentration of the stress hormone, which contributes to the accumulation of fatty deposits. To lose weight and to find a beautiful figure is possible only in the event that you get enough sleep.
Include green tea in your daily diet. In addition to its undeniable useful properties, green tea has a fat burning effect.