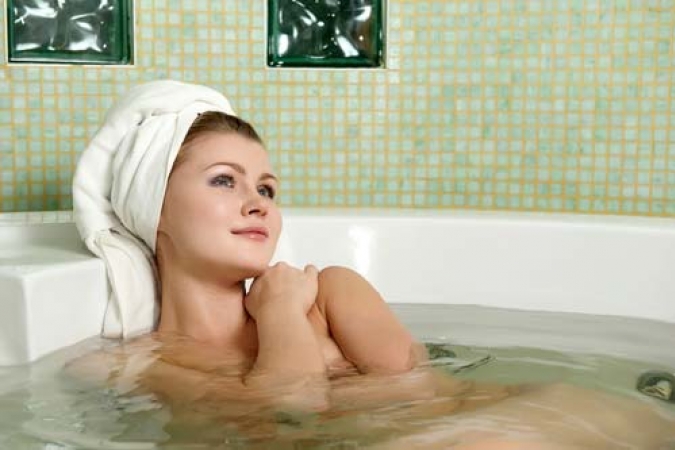 Sea salt is an excellent assistant, which helps to improve the elasticity of the skin, and hence, getting rid of cellulite. More recently, sea salt has been used in body care products, especially in masks and creams with anti-cellulite properties.
How does sea salt help fight cellulite?
Sea salt has a number of useful properties. It helps to remove harmful slags and excess liquid from the body, which in time will lead to the disappearance of the "orange peel". With it you can take baths, make masks or scrubs.
Mask from sea salt
Take a handful of salt and mix with freshly squeezed grapefruit juice. Apply mask for 15 minutes.
Bath with sea salt
The water, for taking a bath, should be a little hot. On the bath, pour a glass of sea salt (about 250-300 g). Take it in a day, in 20 minutes.
Scarves with sea salt
After using salt scrub about cellulite you will forget in a month. To prepare a miracle-scrub, mix sand and salt in equal parts. Add olive oil to this mixture. Before applying the scrub, preheat it in a microwave oven.