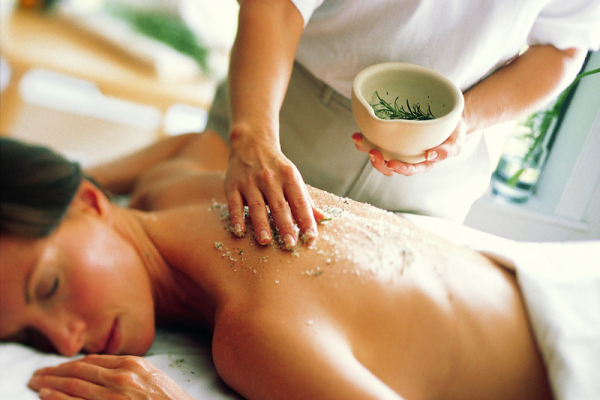 Морская капуста, или ламинария, содержит в себе целый комплекс витаминов и других полезных веществ. Благодаря своим увлажняющим и омолаживающим свойствам ее широко используют в косметологии. Маски для ухода за телом можно готовить в домашних условиях.
The skin of the body loses its elasticity and elasticity over time, so it needs additional care and nourishment. Help in this can mask, prepared on the basis of sea kale. It increases skin tone, improves blood circulation and replenishes micronutrient deficiencies and vitamins. After this procedure, the skin becomes velvety and soft, acquires a healthy color.
For the preparation of a mask, it is advisable to use a ready laminaria powder, which can be bought at a pharmacy or a specialized store.
So, pour half a glass of chopped sea kale with boiling water and wait half an hour. Then drain the liquid in a separate bowl. Combine the kelp with 2 st.l. ground coffee or coffee grounds, oat flakes and shallow sea salt. Add the 1 st.l. apple cider vinegar and 1 / 4 a glass of olive oil. Mix everything well. If the mass is too thick, add a little of the liquid left after insisting the sea kale.
Apply to a clean and slightly moisturized skin. Hold the mask for half an hour and rinse with warm water. During the procedure, you can massage problem areas of the body.
Не рекомендуется делать маски из морской капусты людям с бронхиальной астмой, злокачественными опухолями, аллергией на компоненты средства и кровотечениями.