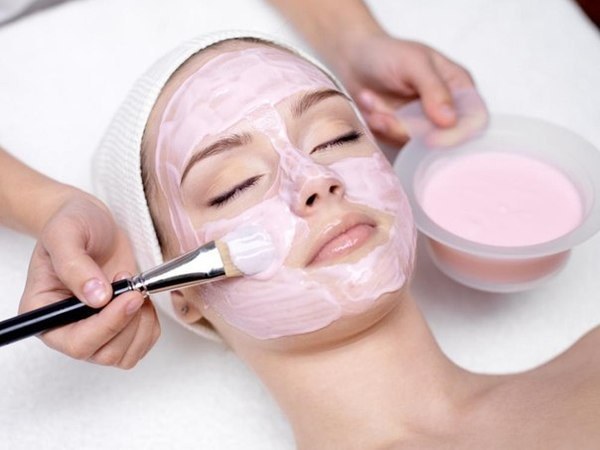 Sea buckthorn is a real storehouse of vitamins and microelements. This wonderful berries can be eaten and used for home skin care. Sea-buckthorn mask for the face can preserve natural beauty and prevent early aging. In addition, they are suitable for any type of skin, which makes them even more valuable.
The sea-buckthorn berries contain a huge amount of magnesium, iron, potassium, calcium, silicon and other trace elements, which have a beneficial effect on the skin condition. They have a toning, moisturizing, nourishing and refreshing effect. In addition, sea buckthorn masks accelerate the regeneration of skin cells.
Before using the mask, make sure that you are not allergic to sea buckthorn. Check it is quite simple: mash several berries to a puree state. The resulting gruel is applied by wrist or inner elbow fold. If in half an hour you do not have any unpleasant sensations, you can start to prepare a mask.
Nourishing sea-buckthorn mask is suitable for any skin type. Cut 50-70 g fresh or frozen berries, mix them with egg yolk, 1 st.l. fat cream and 1 tsp. natural liquid honey. Uniform mass is applied evenly on the face and hold for 12-15 minutes. Then rinse with warm water. After such a procedure, the skin will become incredibly smooth, silky and elastic.
Sea-buckthorn mask with lifting effect is prepared according to the following recipe: mix fresh berries with linseed oil and chopped oat flakes. Components should be taken in equal proportions. Apply the mask to 20 minutes and rinse with cool water.
For problematic and oily skin, a remedy prepared from 100 g of mashed sea-buckthorn berries and 2 st.l. low-fat sour cream or cottage cheese. The resulting gruel is applied to a clean face and hold for 20 minutes. After this time, wash with cold boiled water.
Sea-buckthorn oil is also suitable for cooking domestic masks. In a glass or ceramic container, stir the 1 tsp. sea-buckthorn oil, 2 tsp. brewing green tea and 2-3 drops of an oil solution of vitamin E. Liquid apply a cotton swab on the face and neck for 13-15 minutes, then rinse with clean water.