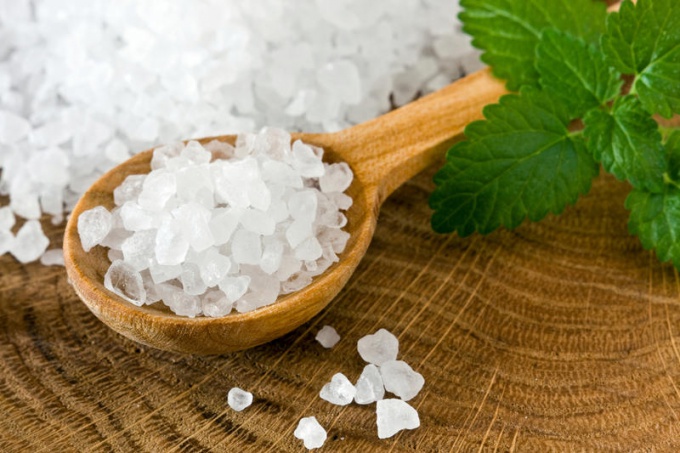 Often, to obtain a healing effect during water procedures, sea salt is added to the bath. History is silent when and who first started using this pleasant healing remedy in this way. Despite this, the merits of sea salt is not less. If you pick the right salt, you can improve your health, get rid of many skin ailments.
You will need
– 500 g sea salt;
– 2 st. l. sea ??buckthorn oil;
– 5 drops of orange essential oil.
Instructions
Pour the sea salt into the container and add the sea buckthorn oil. Stir the mixture thoroughly. It is better, if it is natural sea-buckthorn oil (contained in fruit juice) own spin, but you can also use purchased. If oil had to be bought, pay attention to the content of carotenoids in it. Their number should be not less than 200 ?g / ml.
Add the essential oil to the resulting mixture. Orange oil can be replaced by anyone to your taste. Depending on what kind of oil you choose, this effect will have your salt.
Pour the resulting mixture into a jar and close it tightly. Periodically shake the jar. The mixture should dry well and the oil soak.
In a week the salt gets a rich orange color and becomes ready for use.