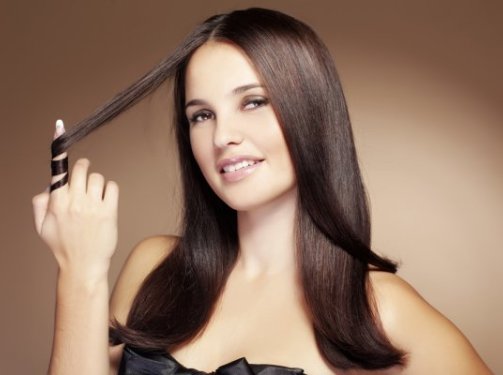 Rosemary oil is made from flowers and leaves of the same plant, which has long been used in cosmetology and medicine. Usually it is used to stimulate hair growth, regulate the work of the sebaceous glands, as well as the treatment and prevention of dandruff.
Rosemary oil has a light texture, so it does not clog the pores of the skin of the head. In addition, this remedy is completely safe and has no contraindications to the use.
As a rule, the oil of rosemary is added to the shampoo and the head is washed as usual. For a single use, a few drops of oil will suffice. However, if you want to achieve a faster effect, prepare a mask. Take the 3 tsp. avocado oil, 1 tsp. wheat germ oil, 20 drops of rosemary oil and ? tsp. lecithin and almond oil. Mix all the ingredients together and leave for one hour. At the end of this time, heat the product in a water bath and apply it to the hair. Massage your scalp and wait 10-12 minutes.
To make a mask against hair loss, mix ? cup of olive oil with 5 drops of rosemary oil and a few dry twigs of rosemary. Spread evenly over the entire length of the hair and leave for half an hour.
For the treatment of dandruff, add to your usual shampoo rosemary oil: 2 drops of oil on 15 ml of the base product.
Using rosemary oil, several recommendations should be observed:
Never apply rosemary oil in its pure form, as it can cause burns.
Before the procedure, the oil needs to be slightly heated, otherwise the effect of the procedure will be negligible.
To achieve a visible result, conduct a full course of caring procedures – 10-15 times.
For the treatment of hair, use rosemary oil twice a week.