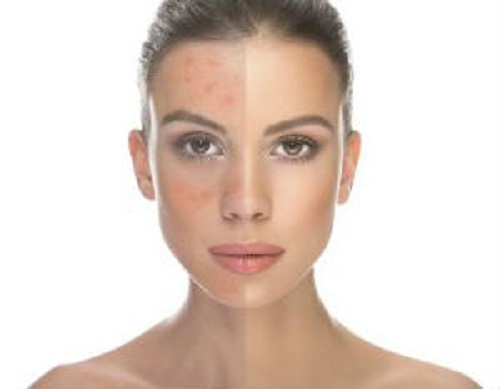 Redness on the skin, the appearance of blackheads in the nose, cheeks and chin are signs of rosacea. Although this disease does not cause irreparable harm to a person, it brings unpleasant sensations. Treatment of rosacea with folk remedies is one of the ways to get rid of its symptoms and maintain the skin in good condition.
Honey
Honey is an excellent folk remedy for rosacea, as it has antibacterial and antioxidant properties. Eliminates puffiness, and also maintains the moisture of the skin, without making it oily.
Gently rub the skin with natural honey. Hold for a few minutes, then rinse with warm water and apply a light moisturizer. Do this several times a day for several weeks.
Or mix pure honey, 1 tablespoon of olive oil and 1 and a half teaspoon of skim milk. Apply mask to face and allow to soak for 10 minutes. After this, rinse with warm water. Do the procedure 1-3 once a week.
Apple vinegar
Apple cider vinegar has an anti-inflammatory effect, and it also helps maintain the pH level in the body, which is important for the health of the skin. In addition, as a disinfectant, it kills bacteria on the skin.
Mix 1 teaspoon of apple cider vinegar and 1 glass of filtered water, and then add 1 a tablespoon of honey. Drink the mixture 2 times a day, in the morning and in the evening for 6-8 weeks.
Or mix 2 tablespoons of apple cider vinegar and 8 tablespoons of water. Wipe with this solution the problem areas of the skin and leave for 10 minutes, and then rinse with warm water. Do this daily for 2 months.
Turmeric
Turmeric also has an anti-inflammatory effect. Frequent use of it (both externally and internally) can reduce redness and swelling.
Mix turmeric, yogurt and olive oil until a homogeneous paste is obtained and apply to the skin. After a while, redness and irritation will disappear.
Or dissolve turmeric powder in milk and drink every day.
Licorice
According to studies, this herb helps reduce redness on the skin, one of the symptoms of rosacea. Has anti-inflammatory properties, stimulates the regeneration of skin cells and reduces irritation.
Make a mixture of 1 tablespoon powder from the licorice root, 1 a teaspoon of honey and 1 teaspoon of aloe vera gel. Apply the mixture to the problem areas of the skin. Allow to dry, then rinse with warm water. The procedure should be done within a few weeks.