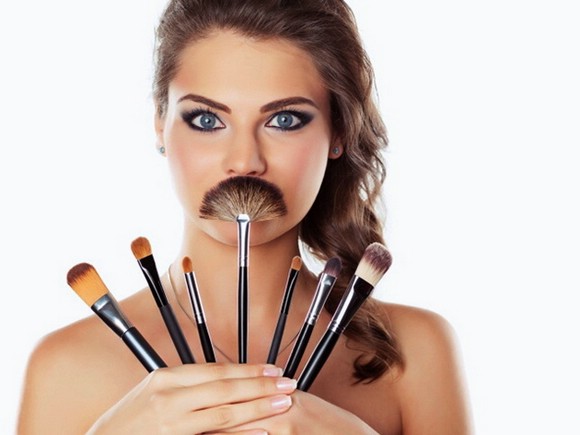 Everywhere the media force us to believe that every self-respecting girl should have professional makeup brushes in her arsenal. In this, finally, there is some truth, because the success of makeup directly depends on the method of applying cosmetics.
As a rule, professional makeup brushes are traditionally made from natural expensive nap, but what to do Girls who can not afford expensive luxury professional brushes? The answer is simple, choose the appropriate budget analog.
The most famous brushes of our time are well-known brands of professional cosmetics, such as: MAC, ZOEVA Professional Makeup Brushes & Color Cosmetics, Hakuhodo, with a price range from 600 rubles per brush.
Many modern makeup artists admit that in their work they use less expensive means, but at the same time they are not inferior to luxury ones in quality. Such brands as Yves Rosher, professional cosmetics Just, Letual, produce sets of brushes with very good quality. These brushes are also made from natural nap (sable, pony) and synthetic nap (wood, acrylic, plastic).
Natural pile allows you to shade dry means, such as rouge, shadows, bronzer. Synthetic brushes are suitable for liquid bases – base for make-up, tonal bases, concealers. Brushes easily hide the imperfections of the skin, while leaving the makeup natural.