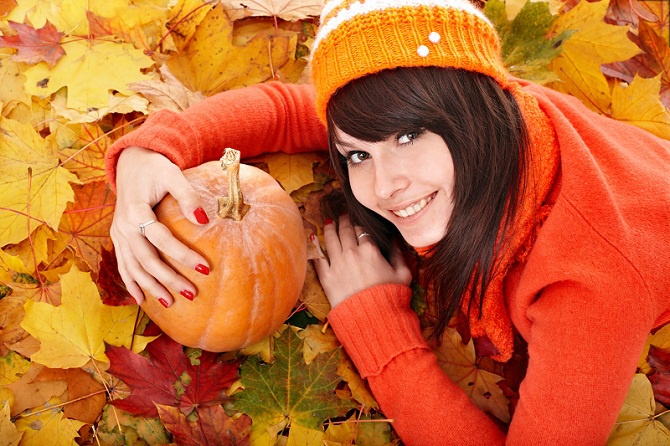 Various natural products are used for the preparation of nutritional masks. For example, the pumpkin mask for the face is able to give the skin a vigorous, healthy, well-groomed appearance. Raw pumpkin is rarely used. Usually take a pumpkin that has been heat treated. Apply the mask to a healthy and clean skin, excluding the eyelid area.
Prepare soothing mask for a pumpkin face. The first option: take 50 grams of boiled pumpkin, 20 milliliters of chamomile broth, 5 grams of cosmetic clay, mix everything, apply on face with light patting movements. Wait for 10 minutes, then rinse. If necessary, repeat this mask after 5 days.
The second option: 50 grams of cooked pumpkin mix with 20 milliliters of strong green tea and 10 grams of fresh liquid honey. Evenly distribute the pumpkin mask over the surface of the skin, rinse after 10 minutes. Then 6 watches are better not to apply makeup or any cream.
Pumpkin moisturizing face mask. This mask is made from pumpkin seeds. Pound 100 grams of seeds without skin, add 50 milliliters of milk, 10 gram of honey, mix, apply on face. Rinse with warm water after 10 minutes.
Pumpkin masks for the face are recommended to be done on cloudy, cold days, because they are able to soften the effect of the weather factor on the skin, which has undergone hypothermia, dryness or wind.