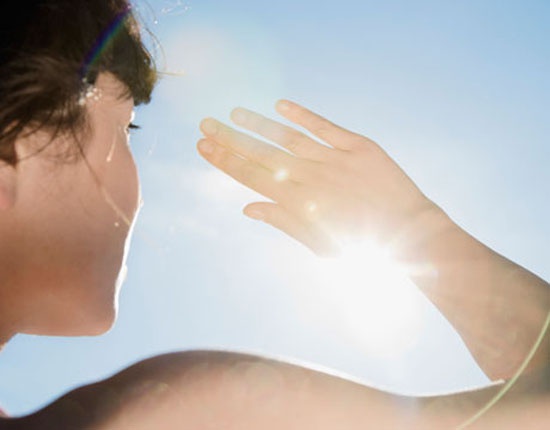 We all know that it is necessary to protect the skin from the sun, but not everyone remembers this precautionary measure in urban conditions.
Казалось бы, использование солнцезащитных средств в рабочее время не особенно оправдано: из дома – в метро, из метро – в офис, перерыв на обед, вечером – снова поездка домой. На улице мы бываем нечасто, поэтому многие дамы не используют солнцезащитную косметику в повседневной жизни. Однако надо помнить, что активное и жаркое солнце может нанести вред в течение 20-минутной прогулки. Кроме того, ультрафиолет проникает через стекло. Конечно, воздействие из-за окна будет не таким сильным, но будет.
Therefore, for urban residents provide moisturizers for daily use with SPF-filter. Such products can contain anti-aging ingredients, moisturize, nourish, smooth, plus, as a bonus, protect. Therefore, when choosing a daily moisturizer, if possible, give preference to the products with the SPF component. Apply such a tool for make-up. The level of urban protection may fluctuate around the SPF 10-20.
When going out of town, take with you not only a face cream, but also a special sunscreen that will protect both face and body. If you intend to spend some time lounging under the sun, the protection level should be SPF 20-25 depending on your skin type. There are different skin phototypes, and on this factor it depends how fast you can burn.
Owners of the most delicate and vulnerable skin are red-haired ladies with a lot of freckles. They risk burning out in 10-15 minutes under the open sun. The other extreme is dark-haired dark-skinned beauties who can stay under the sun for up to half an hour and do not feel any discomfort. Most likely, you know which phototype you belong to. Based on this, it is necessary to choose the SPF indicator, which will protect you.
Child protection
Children's skin is most susceptible to sunlight, so children are provided with special tools with an increased level of SPF. In addition, the protection of the child must necessarily be complemented by the headgear that every caring mother carries with her in the bag.