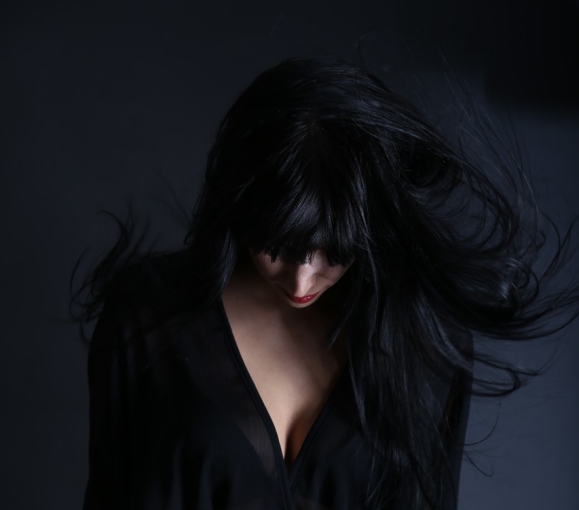 The beauty industry continues to invent the means to look perfect in all conditions. One of them – dry shampoo, which in a few minutes freshens hair, removing excess fat without washing and drying. To use such a tool is simple, the procedure takes a record amount of time, but are not producers cynical about the special benefits of dry shampoo?

Pros of dry shampoo
A compact and easy-to-use dry shampoo was created specifically with the expectation of people caught up in a force majeure situation. In travel, business trip or simply, in conditions acute time trouble, this tool allows you to bring your hair in order in a few minutes. To be more precise, the entire procedure goes from 10 to 20 minutes, depending on the length and thickness of the hair.
Dry shampoo is a mixture in the form of talc, which includes fat-absorbing substances and flavors. Corn and rice flour granules perfectly absorb sebum, and perfume fragrance gives hair a pleasant aroma no worse than any conditioner.
Dry shampoo – replacement liquid?
And if the fat shampoo copes quite effectively, then, before the dust, dirt, settling on the hair and remnants of stowage, unfortunately, the remedy is powerless. Dry shampoo can visually give hair freshness, as well as simplify their styling. That's why when you use it you can give up mousses and gels. However, it can not completely replace the washing agent.
Especially acute this lack of dry shampoo is reflected on the scalp, where the largest amount of sebum accumulates. Removing only the outer layer of fat, the pores of the scalp remain clogged, which can lead to irritation and difficult hair growth. In addition, sebum is an ideal medium for the propagation of microorganisms that can cause dermatological problems.
Another important disadvantage – with regular use of dry shampoo, dandruff may appear, and hair will become dull and dry. The reverse side of the cosmetology panacea – together with fat talc literally drains the moisture and nutrients from the hair structure and the surface of the scalp. With a constant absorptive action, the cuticle of the hair can collapse, resulting in a loss of brilliance and cross-section along the entire length of the hair. That's why the owners of overdried and weakened hair should use a dry shampoo with caution, so as not to aggravate the situation.
In addition, dry shampoo can be noticeable on the hair. Remove talc very carefully with a comb with thick teeth. Otherwise, on the dark hair, grains of sand can be trapped in the curls, creating a feeling of dandruff and uneven painting.
In conclusion, it should be noted that dry shampoo is an invention that is uniquely useful for traveling and saving time. It performs its function, combining the irreplaceable qualities of the packing means. But, like everything good, it is not suitable for daily use, and can not be a full-fledged replacement for water procedures.