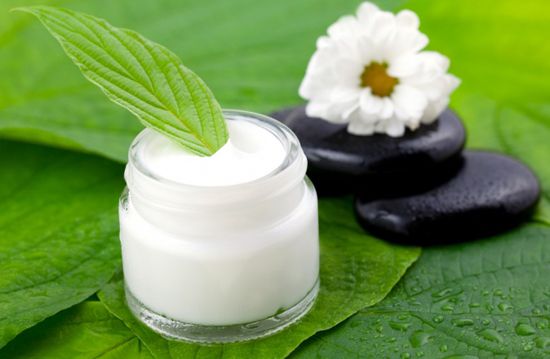 In recent years, the preparation of natural cosmetics at home has become a popular hobby. Many women prefer to prepare the cream on their own, rather than buying them in cosmetics stores. This is not surprising, because home remedies do not contain harmful fragrances and preservatives and, if used correctly, are not hazardous to health.
Deciding to prepare a cream in the home conditions, it is necessary to get acquainted with the technology of preparation beforehand, since minor mistakes can cause significant damage to the skin.
Having mastered the theory, a woman should choose a suitable cream recipe based on individual skin characteristics. They are easy to find on specialized Internet portals.
A significant part of the ingredients of home cream can be found in every home. The rest is easy to buy in any large pharmacy.
The manufacture of cream should be carried out step by step strictly in accordance with the technology:
1. Solid substances, if they are to be used, must be put into a liquid state. They must be crushed first, and then melt in a water bath.
2. In the next stage, you should add liquid ingredients: honey, glycerin, essential oils and lanolin.
3. At the very end, a water base is added, which uses clean water or infusions of herbs.
4. After the addition of the aqueous components, the mixture should be thoroughly mixed, removed from heat and whipped until the agent cooled. When whipping is allowed to pour in essential oils.
Such a product should be stored in a special container in the refrigerator, the shelf life of the finished product is one week.
Homemade cream is a unique product designed to take care of the skin. The effectiveness of such a tool is much higher, since it contains only natural components and is not addictive. The disadvantage of a home cream is its short shelf life, but it is easily compensated by an impressive effect on the skin.
Many women are deterred by the need to first study the method of preparation and the properties of the main components. In this case, it is worth reminding yourself that the shop cream does not require such efforts, but there is no guarantee that the product is not a fake, that the manufacturer used only components that are safe for human health and the storage conditions were not violated.