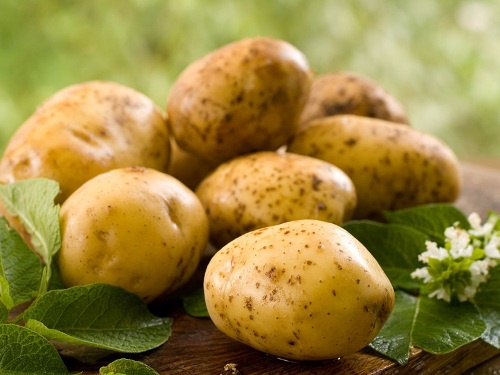 Potato has a favorable effect on the skin condition. It tones it, enriches it with microelements and vitamins, cleans and disinfects. This vegetable can be combined with various components: lemon juice, eggs, fermented milk products, etc.
Mask with beer
This mask is perfect for caring for a fat type of skin. Beer gives the person dullness, and potatoes – narrows the expanded pores and gives elasticity. For cooking, mix grated grated raw potatoes with 1 tsp. lemon juice, a pinch of salt, whipped egg whites and 50 ml of beer. Apply a lot of masculine face, soak 10-12 minutes and rinse with soft water.
Mask with sour cream
Sour cream gives the skin softness, saturates it with nutrients and intensively moisturizes. One medium potatoes cook until ready, mash so that the mashed potatoes are made, and mix with 1-2 st.l. sour cream. Apply the mask evenly on the face, except the area around the eyes and mouth. Wash it in 13-15 minutes.
Mask with lilac
In the thermos pour 50 g of lilac flowers 200 ml of hot water and leave to infuse for 3 hours. Then strain the liquid and combine it with the potato starch so that a mass appears, the consistency of which resembles sour cream. Mask the face and wait until it begins to dry, then you can wash it off. The skin after the procedure will become incredibly tender, supple and smooth.
Mask with hydrogen peroxide
To get rid of age spots and freckles, the following mask will help: mix potato starch with 2 st.l. lemon juice and hydrogen peroxide. You should form a mass of a homogeneous, thick consistency. Apply mask on face and wait for it to dry completely. Wash with warm water, and lubricate the skin with a light nutritious cream.