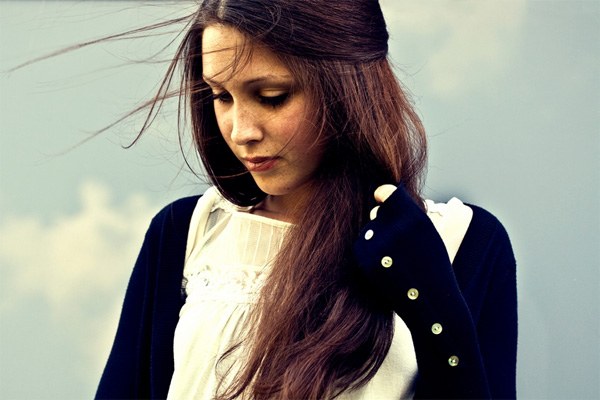 In place of the restrained sixties bright and rebellious seventies came. Influences on appearance and fashion were provided by youth subcultures, because of which the seventies were called "time of bad taste". In the seventies, fashion dictated the style of the hippie, who was present not only in clothes, but also in hairstyles. But not only youth subcultures dictated fashion trends. At this time, the styles of movie stars and musical groups gained popularity. It was in 70-x appeared haircut feathers and a cascade. These haircuts gave slight carelessness to the hair and looked incredibly feminine in the hair of medium length.
Hairstyles on long hair
The most fashionable hairstyle of the seventies was long, loose, slightly disheveled hair with a direct parting. Gradually, women began to move away from them to more restrained hairstyles. There was a fashion for long light straight hair, drawn on the forehead with a leather cord or rim.
Also, the pony tail was popular. A straight hair was also desirable for this hairstyle.
Another popular hairstyle was the "sea waves" hairstyle. The hair was wound with a chemical wave and laid in waves and curls. Such a hairstyle created a young and gentle image.
Thanks to the actresses Brigitte Bordeaux and Sylvia Vartan, the platinum blond entered fashion. Women wanted to be like these refined and attractive actresses.
Short haircuts
No less popular was the "bean", which was spread by the figure skater Dorothy Hamell. There were several variants of the "bean", but the common feature for them was giving the hair volume and parting.
"Charlie's Angels"
The popularity of this or that hairstyle in 70 depended on popular actors. After the release of the film "Charlie's Angels", the "cascade" haircut burst into fashion. It was stacked with a large-diameter brush by twisting all the strands and bangs outwards.
Maximum volume
With the heyday of the popularity of the band The Jackson 5 in vogue came super-large Afropricheski. To achieve this volume, the girls spent a lot of time in front of the mirror, combing their hair. To facilitate their creation, they used a chemical wave.
Bangs
The bangs became an integral part of the hairstyles of the seventies. Straight, thick long bangs, covering the eyebrows, were very popular, giving their mistress a drop of mystery.
Modernity and Hairstyles 70-x
A lot of time has passed, but the hairstyles of the seventies are still relevant. In the fashion of hippie hairstyles are straight hair with a straight parting and a bandage on the forehead. Remain fashionable voluminous evening styling. The retro style is gradually gaining popularity.