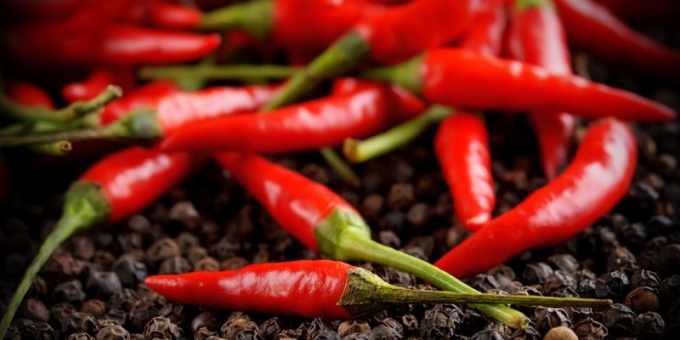 Очередное популярное обертывание – перцовое. Именно перец обладает разогревающими свойствами, что помогает организму не только гонять кровь, но и расщеплять жировые отложения. Регулярное использование данной процедуры способно снять отечность и убрать лишнюю воду.
Немаловажен тот факт, что обертывания лучше всего делать с красным перцем, с добавлением различных веществ.
The result of the procedure can be seen in a month.
With vodka.
A teaspoon of pepper is mixed with ground coffee and salt, we pour vodka into the resulting mass – a creamy-like mixture should be obtained.
Apply only to problem areas. Body wrap with plastic wrap and put on warm clothes, then rinse with water. The duration of the procedure is twenty minutes.
Cinnamon.
В пропорции один к одному нужно взять перец, корицу и мед – все смешать. Добавить сто грамм масла, желательно оливкового и полученную массу нанести проблемные места, смыть теплой водой.
This procedure lasts 20 minutes.
However, like any cosmetic event, this type has contraindications.
If there are allergic reactions to any of the components, it is better not to resort to this kind of wrapping.