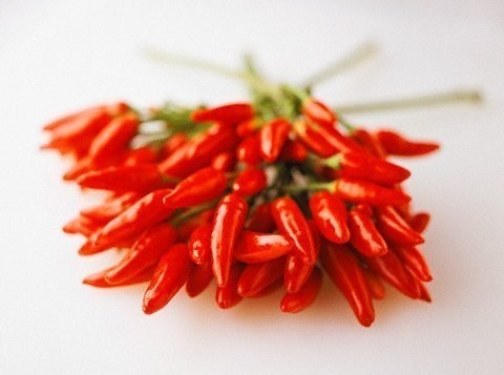 A person loses from 60 to 100 hair daily, which is the norm. However, if this number has increased dramatically, urgent measures must be taken. In the fight against hair loss, pepper tincture is quite effective. You can prepare wonderful strengthening masks in your own kitchen.
Перцовую настойку можно либо купить в аптеке, либо сделать собственноручно. Итак, возьмите 1 стручковый красный перец, поместите в стеклянную банку и залейте стаканом водки. Емкость накройте крышкой и оставьте на 1-2 недели. Существует еще один рецепт приготовления настойки: на 1 часть красного жгучего перца возьмите 8 частей спирта или водки. Настаивайте в течение 25-30 дней. При этом каждые 5 дней емкость нужно встряхивать. Через месяц 1 часть настойки разбавьте 10 частями кипяченой воды, с помощью губки или ватного тампона нанесите на кожу головы. Смойте через 15-20 минут. Повторяйте процедуру 1-2 раза в неделю.
Для начала не рекомендуется использовать перцовую настойку в чистом виде. Она может вызвать раздражение кожи головы и появление перхоти. Именно поэтому настойку рекомендуется использовать для приготовления масок для волос. Отличным укрепляющим эффектом обладает смесь репейного масла, лукового сока, желтка одного яйца, пчелиного меда и перцовой настойки. Компоненты маски нужно брать в равных пропорциях. Полученную однородную массу вотрите в корни волос и кожу головы, смойте через 1-1.5 часа струей проточной воды. Повторять процедуру рекомендуется несколько раз в неделю в течение месяца.
With dry scalp and dandruff, a mask made from pepper tincture, raw yolk and yogurt helps. The product is applied by massage movements and washed off in 30-40 minutes. With regular use, the hair becomes more docile, shiny and soft.