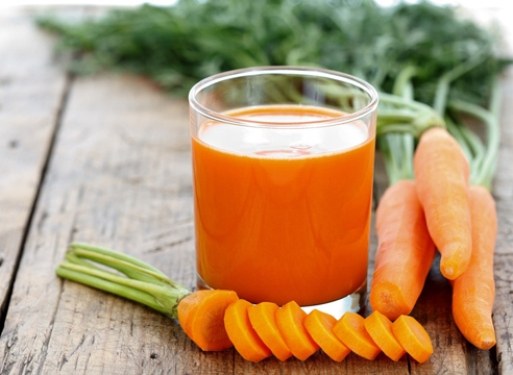 Carrots – a fairly common and popular means for skin care. And not for nothing, because this wonderful vegetable is a real storehouse of microelements and vitamins. Masks from carrots effectively moisturize, nourish and tone the skin, giving it a fresh healthy appearance.
The easiest way to make a mask from carrots is to grate it on a fine grater or grind it in a food processor. The resulting gruel mix with a small amount of sour cream or olive oil and apply on the face. Wash off the mask after 13-15 minutes. After this procedure, the skin will become incredibly soft and supple.
Для сухой кожи можно приготовить следующую маску: 2 ст.л. свежевыжатого морковного сока смешайте с яичным желтком, 1 ст.л. оливкового масла и сметаны, 2 ст.л. молотых овсяных хлопьев. Все компоненты нужно размешать до однородной консистенции и нанести толстым слоем на предварительно очищенное лицо. Держите маску 20 минут и смойте кипяченой водой комнатной температуры. Если сметану заменить простоквашей, состав прекрасно подойдет для жирной кожи.
Смешайте морковный сок с молотыми овсяными хлопьями и нанесите на лицо. Умойтесь спустя 20 минут прохладной водой. Данную питательную маску можно считать универсальной, так как она подходит для любого типа кожи.
To quickly bring your face in order and remove irritation, make a mask of grated fresh carrots, any vegetable oil and egg yolk. Mix the ingredients well, evenly apply on face and hold for 15-18 minutes. Then rinse with warm boiled water.
To give the fading skin a fresh and rested look will help the mask from the grated apple and carrots – the components should be taken in the same proportion. Apply an even layer on the face, take a comfortable position and wait 20 minutes. Rinse the mask with cool water. After this procedure, the skin will become soft, silky and smooth.