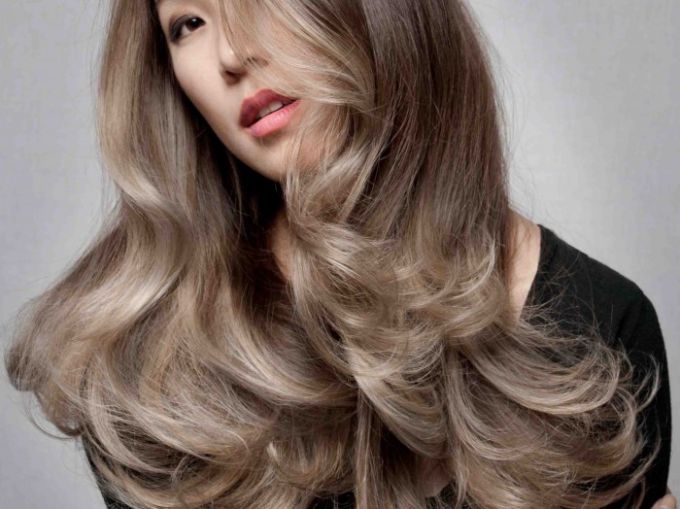 Back in the seventies, there was a slight negligence in fashion, as manifested in the clothes and hairstyles of representatives of the hippy generation. An example of this was the naturalness of the overgrown roots in combination with the other half of the hair, colored or burnt in the sun.
Style ombre first introduced stylists and hairdressers. This style is a gradient staining, that is a smooth transition from one tint to another. His synonyms are "de city", "gradient", "balyazh", horizontal and vertical coloring, stretching of color. The very word "ombre" has French roots.
Initially, this style was used in the coloring of hair, and later switched to the female manicure, and moreover later spread in clothing. The fabric of this style is colored in a gradient from light to dark, or in different colors, the shades of which smoothly pass from one to another. A classic example of ombre is dresses from Roberto Cavalli. Designers actively experiment with the style of ombre, lush skirts from Gucci, Marchesa or Irene Luft are sewn from fabrics of different colors that are matched among themselves in this trend.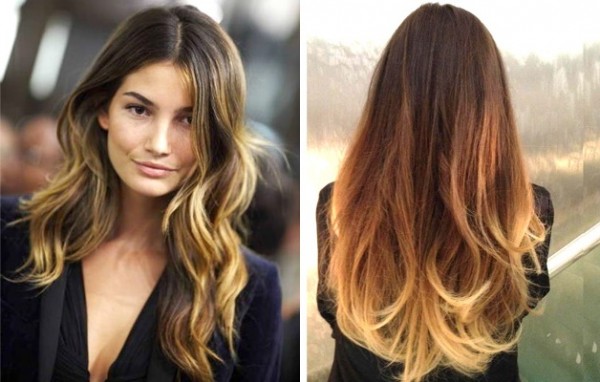 The ombre has analogues and similar techniques for coloring clothes. An example of this is the smooth transition of shades of knitwear from Dior, Missoni, Giorgio Armani, and in the dresses from Stella McCartney, the ombre effect is due to the corrugated fabric of partial color. And even bags from Anya Hindmarch are sustained in this style.
A fashionable style is also considered sombra – it is a gradient, in which the color transition is smooth and almost imperceptible. This tone can be done at home, you just need to load a white T-shirt into the paint, and then let it drain, hanging vertically.