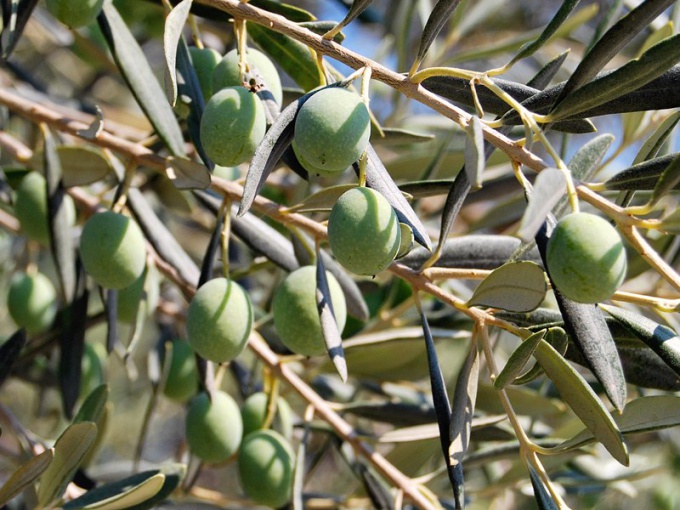 Olive oil can be considered the oldest cosmetic product, as it was used for skin care in ancient Egypt and Hellas. This is not surprising: oil from olive fruits is rich in monounsaturated fatty acids, as well as vitamins A and E, necessary for the regeneration of skin cells and the whole organism.
Оливковое масло для очищения кожи
This procedure can be performed before bedtime. Warm the oil in a water bath. Wet a cotton ball in hot water, wring out and put on it a small amount of warm oil. Wipe your face, neck and decollete area along massage lines. Change discs as they become dirty. Thus, you can take off cosmetics or simply cleanse the skin of the dirt collected during the day. After 10-15 minutes, bathe in a cool decoction of medicinal herbs (chamomile, calendula, sage, etc.) and apply a mask or nourishing cream on your face.
Хорошо очищает кожу скраб на основе оливкового масла. Смешайте в равных частях масло и овсяные хлопья (хлопья можно заменить пшеничными отрубями). Осторожно круговыми движениями протирайте кожу этой смесью 3-5 минут, затем умойтесь прохладной водой.
Питательные маски из оливкового масла
To feed the skin is a good mix of any fresh vegetables and fruits with olive oil. If you have dry skin, you can use a banana, apricots, melon, persimmon. To feed normal and oily skin, raspberry, red and black currants, apples, grapes are suitable. Grind the fruits and berries and add an equal amount of warm olive oil, apply the mixture to the cleansed skin for 20-25 minutes, then rinse with warm water.
Whitening mask of olive oil
Летом кожа подвергается травмирующему воздействию ультрафиолетовых лучей, пыли и горячего сухого воздуха. Чтобы смягчить кожу и избавиться от загара, смешайте в равных количествах свежий творог, оливковое масло и морковный сок. Эту маску нельзя делать непосредственно перед выходом на солнце, т.к. витамин А, содержащийся в морковном соке, под воздействием солнца может придать коже красноватый оттенок.
Olive oil for eye care
Смочите в теплом масле подушечки пальцев и осторожно нанесите его на кожу вокруг глаз, через 15-20 минут снимите излишек с помощью бумажной салфетки. Оливковое oil helps Keep skin elastic and prevent wrinkles.