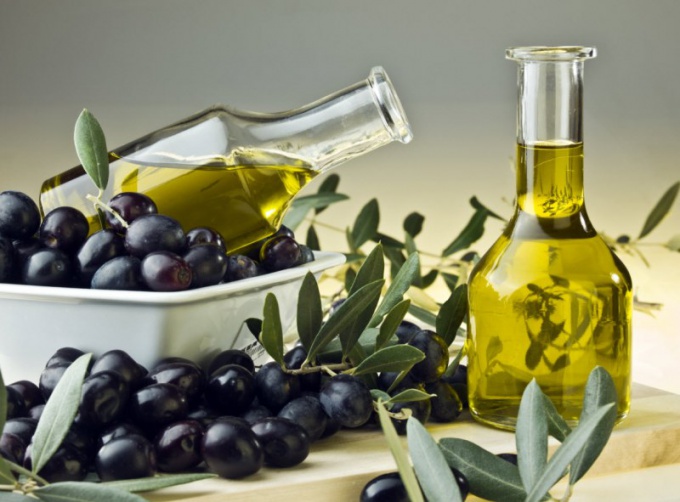 Olive oil is an amazing product widely used in cooking, folk medicine and cosmetology. For example, this "liquid gold" can be used in caring for hair. Olive oil is a source of valuable elements. It is rich in polyphenols, fatty acids, phosphatides, sterols, carotenoids, tocopherols, vitamins, and other biologically active substances. So, polyphenols have antioxidant properties: they protect cells from destruction, and therefore, prevent hair loss. Contained in "liquid gold" vitamin A is responsible for the silky curls and their luxurious shine. But sterols, present in olive oil, strengthen the hair from the inside and prevent their stratification. Phospholipids perfectly combat the inflammation of the skin and soothe the irritated scalp.
Thanks to this diverse composition, olive oil provides optimal hydration and nourishment of hair, combats dry skin and dandruff, prevents hair loss, restores it, and also gives them a healthy shine.
Rules for the application of olive oil for hair
When caring for hair, we recommend using natural, extra virgin olive oil. To enhance its healing properties, "liquid gold" before use should be slightly heated in a water bath. If olive oil is used to stimulate hair growth, its gentle massaging movements (fingertips) are applied to the scalp. But when treating the split ends with "liquid gold", only the ends of the hair are covered. To make your hair shine luxuriously shine, the hair is evenly covered with this healing elixir.
Apply olive oil to dry hair before washing them. To strengthen the action of a one-component mask, a plastic bag or a rubber cap is put on the head and the olive oil is kept for at least an hour and then washed off with warm water and shampoo. Rinse your hair better chamomile (blonde girls) or nettle (if the hair is dark) decoction. The recommended frequency of application of olive oil for hair – twice or thrice a week. The course lasts 10-12 procedures.
Cosmetic mixtures based on olive oil for hair
To stimulate hair growth, use a mask made from the following components:
– 2 st.l. freshly squeezed lemon juice;
– 200 ml of olive oil.
A slightly heated mixture is applied to the strands for 1-1,5 hours twice a week.
Warn the hair loss cosmetic, the recipe of which is this:
– 100 ml of olive oil;
– 100 ml of pepper tincture.
Preheated to a comfortable temperature, the oil is mixed with the tincture and the composition is applied to the basal system. After 25-27 minutes, the nutrient mass is washed off with water and shampoo. This mask is contraindicated in skin diseases.
Strengthen the lifeless hair cosmetic, which contains the following ingredients:
– 2 of chicken yolks;
– 4 st.l. honey;
– 200 ml of honey;
– 1 st.l. lemon juice.
Mix the ingredients and cover with the composition of hair, and after 30-37 minutes wash off with water and shampoo.