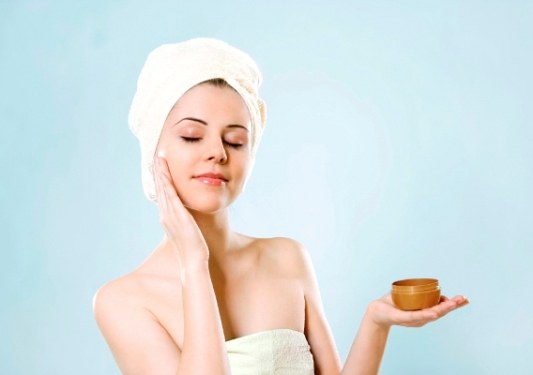 Normal skin is rare. It is soft, velvety and has a matte even color. In addition, this type of skin does not give its owner serious inconveniences – such as enlarged pores, greasy sheen and acne. To maintain natural beauty and youth, use natural masks regularly.
Nutritious natural masks for normal skin are simple and are available in the manufacture. So, dilute 1-2 st.l. flour a small amount of warm milk or whey. Add the ground boiled protein to the resulting mixture and mix well until a homogeneous consistency is obtained. Mass it on the face with an abundant layer and hold 20 minutes. After that, wash off with slightly acidified water – on 1 a glass of water 1 st.l. lemon juice.
On a small grater or in a blender, chop the raw carrots. Mix the resulting puree with 1 tsp. olive oil and 1 raw yolk. Mass a thick layer on the pre-prepared skin and hold for 15-20 minutes. Rinse the mask with cool boiled water and apply a moisturizer. There is another way to prepare a nutritious mask: grate the carrot and mix it with a small amount of sour cream or cream. Keep such a tool you need at least 15 minutes.
Cucumber masks effectively moisturize the skin and make it velvety. Grind a fresh cucumber on a small grater or in a blender. Mix in ceramic or glass utensils 2 st.l. obtained puree with 1 st.l. powder of white cosmetic clay. Apply mask to clean steamed skin, wash off in 15 minutes.
Lemon mask activates metabolic processes in the skin, helps to eliminate toxins and improve blood circulation. The composition saturates the skin with oxygen, tones it and gives a fresh, rested look. Stir 2 Tbsp. liquid honey with 1 tbsp. fresh lemon juice. Add 2 tsp yellow cosmetic clay and apply the resulting mass to clean skin. Wash off after 10-12 minutes. Repeat the procedure several times a week for a month.