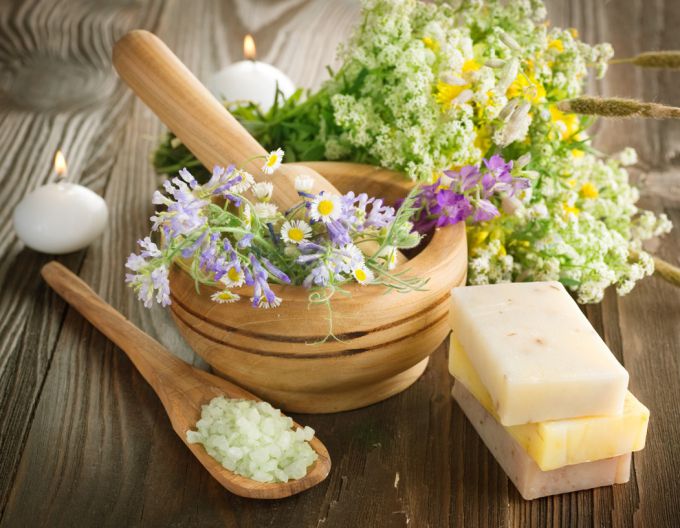 Natural cosmetics are quality cosmetics created on the basis of natural products. Natural cosmetics are prepared from products that support the balance of your body and its functions.
Natural cosmetics do not contain substances harmful to the human body. For example, such as animal fats, animal collagens, turtle oil, as well as artificial colorants, various flavors, paraffins, stabilizers and other synthetic ingredients. These substances harm the human skin. In addition, after the manufacture of conventional cosmetics, it is disinfected with the help of radioactive radiation. Which, of course, does not make it more useful. But without this in any way. After all, ordinary cosmetics contains a huge number of harmful elements for a person, and with the help of radiation it becomes cleaner.
The composition of natural cosmetics includes only high-quality natural products: propolis, natural salts, vegetable raw materials, thermal water, spring water, etc.
Natural cosmetics, of course, just like the usual, contains preservatives that harm your skin. But there are very few of them. And some of the natural cosmetics created without any preservatives at all. Her expiration date is the same as it was. That is, it is sufficient for use.
Moreover, natural cosmetics have one more significant plus – most often it is cheap. At least, much cheaper than conventional cosmetics.
So why pay for what harms, when you can make a little effort, studying the composition on the cosmetic package, find natural cosmetics, save and eventually make an acquisition that will help the skin maintain its balance and always look fresh and healthy.