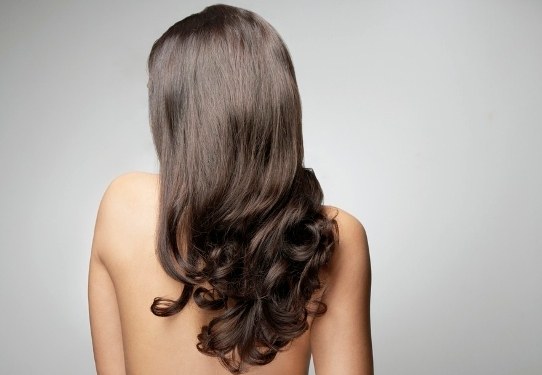 Mustard is not only a popular seasoning, but also a fairly common means for hair care. It strengthens them and promotes rapid growth. At home, you can prepare a mustard mask, suitable for your hair type.
The easiest way to make a stimulating hair mask is to mix the mustard powder with a little warm water. In the end, you should get a gentle gruel of a uniform consistency. Blend the mixture with your fingertips into the scalp and the roots of your hair with massaging movements. Then put on a polyethylene cap and warm your head with a handkerchief. Keep the mustard mask for at least 15 minutes. With each subsequent procedure, increase the time until you reach 1 hours. Rinse with warm water.
Mustard mask with oil is prepared according to the following recipe: dry mustard powder pour warm water so that a uniform thick mass is obtained. After add the raw yolk, 1-2 st. l. sugar and 2-3 art. l. vegetable oil. With mustard powder, olive, linseed, burdock or coconut oil is well combined. Mix the ingredients of the product and distribute them evenly over wet hair. Collect them on the top, wrap your head with polyethylene and a warm kerchief. Keep the mustard mask for 30-60 minutes and rinse with a jet of warm water. This composition has a strong stimulating and restoring effect. After such a procedure, hair acquires fascinating shine, strength and smoothness.
There is another recipe for effective mustard hair mask: mix 2 egg yolks with 1 st. l. juice of aloe, 2 tsp. low-fat cream and 2 st. l. cognac or vodka. In the resulting composition, add 1 art. l. powder mustard and mix well again. After light massaging movements, rub the remedy into the hair roots and scalp. After 15-30 minutes, rinse hair with a stream of running warm water.
?