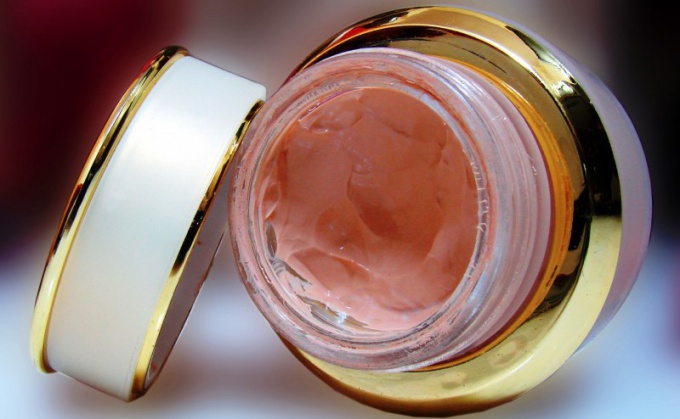 There is a firm belief that a self-respecting woman will never go out with "naked", i.e. unprotected, face. Rain, snow, ultraviolet rays, wind and dust injure the skin every day. Tonal cream creates a protective barrier that reduces the harm caused by environmental factors. But not all use this cosmetic means, the reason lies in a number of myths about tonal cosmetic products.
Misconception 1
Many believe that the constant use of tonal make-up causes premature aging of the skin. This is not always true. Formerly, foundation creams were created and used only as camouflage, the main purpose of which was to hide problem areas of the face. In those years, their quality was strikingly different from modern ones. However, in the last decade, cosmetics manufacturers with the participation of cosmetologists and dermatologists known clinics perfected the old and developed new products, which include hypoallergenic sunscreen filters. Since it is ultraviolet rays that influence the appearance of early wrinkles, the use of tonal means with SPF filters significantly softens the sun's exposure and reduces the risk of premature aging. In addition, modern high-quality creams create a protective barrier on the surface of the skin, reducing the effect of the negative impact of other external factors.
Misconception # 2
Второй миф касается загрязнения кожи тональным кремом и пудрой, после использования которых якобы появляются расширенные поры. Возможно, раньше это утверждение и было актуально, ведь консистенция старой базовой косметики действительно была приближена к строительной штукатурке. Достаточно грубая пастообразная масса исключала возможность естественной вентиляции. В настоящее время в тональных кремах нового поколения присутствуют силиконовые волокна, которые не забивают поры кожи, а закрывают их своеобразной сеткой. В связи с этим использование качественного тональной основы, благодаря наличию в ней силикона, обеспечивает лицу долговременную и надежную защиту.
Силиконовый слой позволяет воздуху проникать сквозь защитную пленку, кожа «дышит». Вместе с тем пыль и грязь остаются на самой пленке, не соприкасаясь с кожей лица.
Misconception # 3
The myth that the foundation is very noticeable on the face skin also has some grounds. From which follows the error that it can only be used in cases of irritation, acne, or the appearance of pigmented spots. If the choice of color is unsuccessful, the makeup base can really become noticeable. The same effect can be observed if the cream is applied inaccurately or in several layers. To avoid such excesses, remember that tonal remedy should not be much, it should be applied with water-soaked sponge, and the tone should be selected according to the shade of your skin.
To make sure the correct color of the foundation is chosen, apply a small amount on the area of ??the skin between the thumb and forefinger, on it the skin color completely coincides with the shade of your face.
Misconception # 4
Есть люди, уверенные, что постоянное использование кремов сушит кожу и способствует появлению шелушения. Некоторые матирующие и тональные продукты действительно способны удалять с поверхности лица избыток влаги. Это утверждение касается только косметики, предназначенной для жирной кожи. В ней содержатся различные вещества, витамины и микроэлементы, которые устраняют жирный блеск и нормализует деятельность сальных желез, но человек с сухой и чувствительной кожей, применив подобное средство, может получить отрицательный результат. Поэтому перед покупкой всегда проверяйте надписи на этикетках и информацию о составе в инструкциях по применению. В состав большинства современных тональных кремов входят различные растительные масла, например, масло авокадо, масло жожоба и другие. Они препятствуют выведению с поверхности кожи влаги, успокаивают кожу лица и устраняют ряд других дерматологических проблем.