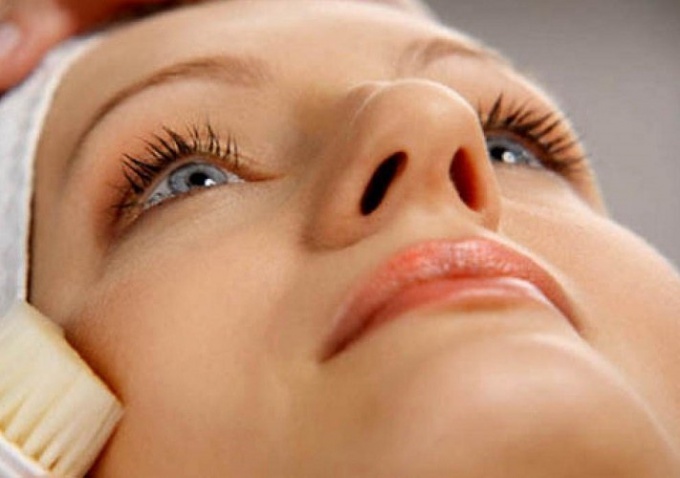 Mechanical peeling is a procedure that helps to remove dead cells of the epidermis and to polish the skin to the ideal condition. A different degree of mechanical action divides the peeling into a superficial, medial and deep peeling.
The Benefits of Mechanical Peeling
A slight effect on the surface layers of the epidermis is a ridge. Peeling is done no more than two or three times a month. In the cosmetic salon with a special device with brush attachments, remove the horny surface layer of the skin. The main advantages of this effect are that nutrients of caring masks and creams deliver biologically active substances to the middle and deep layers of the epidermis. The color of the skin is leveled, small wrinkles and pigmented spots become imperceptible.
With microcrystalline mechanical peeling, the skin is ground to deeper layers. The aluminum particles used during the procedure help to remove irregularities, make pigment spots and freckles invisible.
Coral mechanical peeling is valued for its curative effect. Essential oils, extracts of herbs and salts are delivered to the deepest layers of the epidermis. As a result, the skin looks elastic, tightened, the mechanisms of self-rejuvenation are launched, the collagen and elastin are intensified, not only small, but deeper wrinkles are smoothed out.
With the systematic conduct of mechanical peelings, the aging process slows down, all skin imperfections become less noticeable. More radical methods of rejuvenation can be postponed to a later date.
Harm to mechanical peelings
When carrying out mechanical peelings, the cosmetologist should have a lot of experience. The slightest wrong movement will lead to microtrauma. Through minor damage to the epidermis, infection can easily get into it.
Mechanical peeling is strictly contraindicated for dermatitis, keratosis, the active stage of herpes, with exacerbation of chronic diseases. After peeling you can not sunbathe, visit the solarium and beach, sauna, sauna.
Mechanical peeling is best avoided during periods of high solar activity. On the skin can appear freckles and age spots. In addition, after the horny layers of the epidermis are removed, the skin is prone to the negative effects of sunlight.
For two weeks after mechanical peeling, you can not use the usual cosmetics. If you can not do without decorative cosmetics, cosmetologists recommend to purchase funds on a mineral basis.
When redness and flaking occurs, moisturizing and nutritious products should be used to care for sensitive and damaged skin.