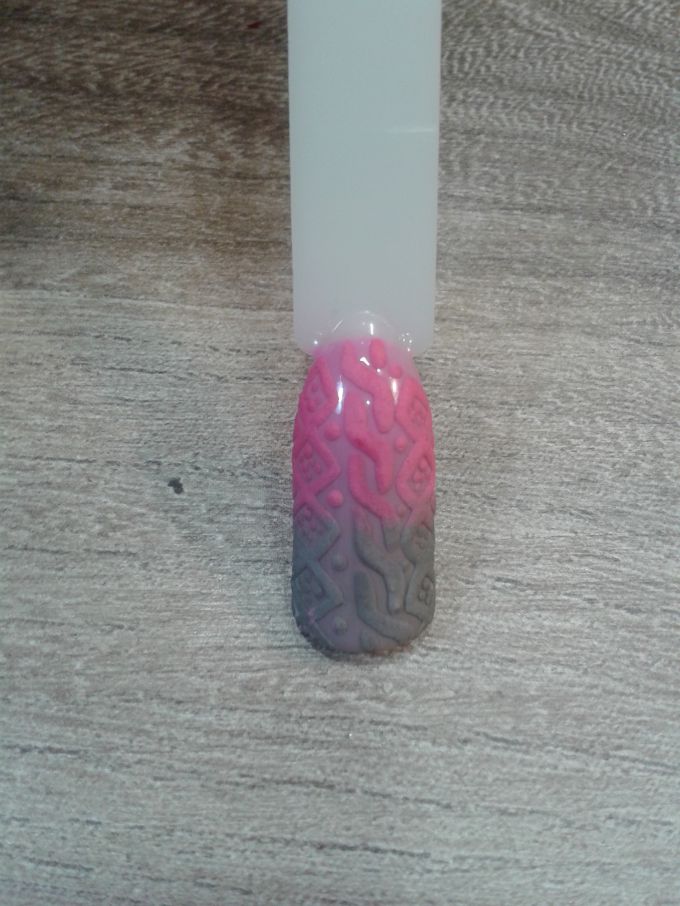 On the eve of the cold winter, I want warmth and comfort even on my nails. This simple design will not leave anyone indifferent. Very cozy and warm "sweater" will work even for masters who have a small work experience.
You will need
– баф
– primer
– base
– matte top
– Colored gel-varnish
– colored acrylic powder
– white gel-color
– a pusher or any other object in the form of a scapula for the convenience of taking an acrylic powder from a jar
– brush for drawing fine lines
– a clincher or other liquid to remove stickiness
– rigid brush
Описываю как дизайн выполняется на ноготке, но мастер-класс выполняю на типсе.
Instructions
Standardly prepare the nail for applying gel-varnish. We remove the gloss with a baff, and treat it with a primer. Cover the base with the lamp. Next, we put in two layers of colored gel-varnish, each layer is dried. In my case gel-lacquer is yellow. But you can take any other color at your discretion. Cover with a matte top – dry in a lamp. Remove the sticky layer.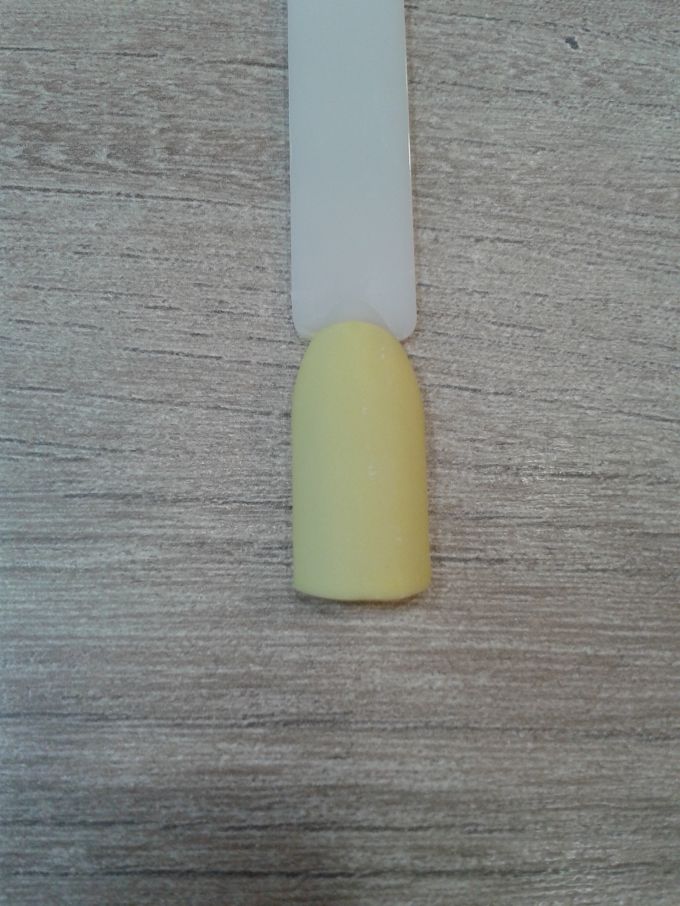 With a thin brush and white gel-paint we paint one part of our future sweater. Do not dry!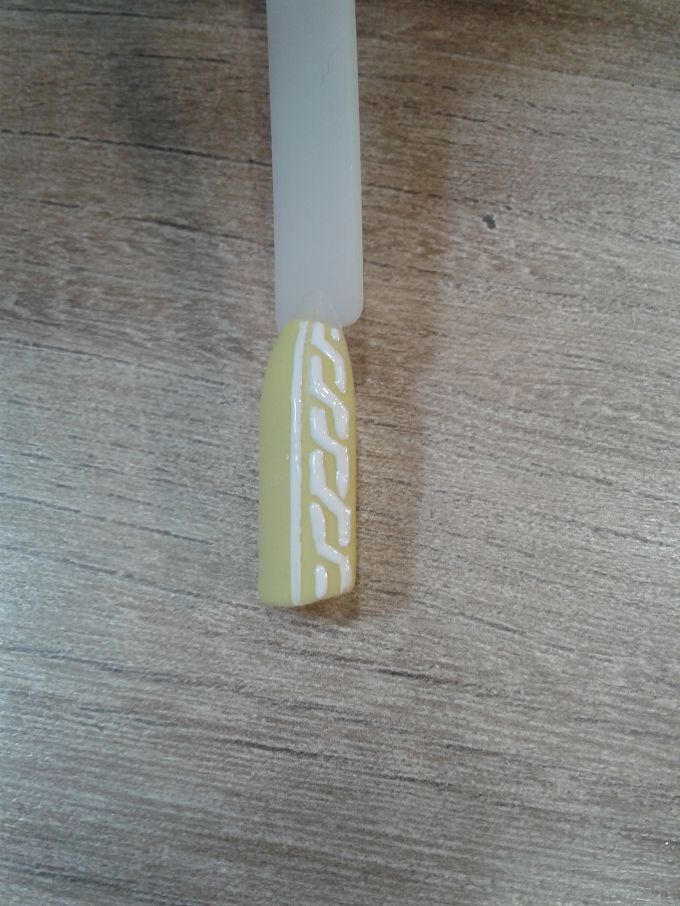 Plentifully sprinkle with acrylic powder. In our case, yellow. Gently shake off excess and dry. The drying time depends on your lamp, I can only say that the designs with acrylic are dried twice as long as usual.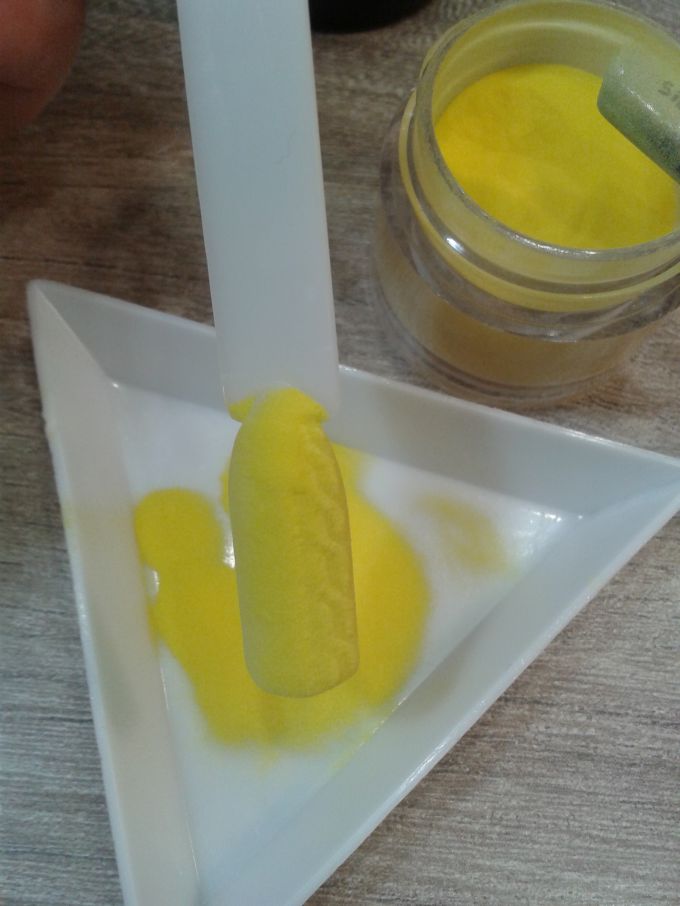 We brush the remains of acrylic with a brush and get a piece of our sweater.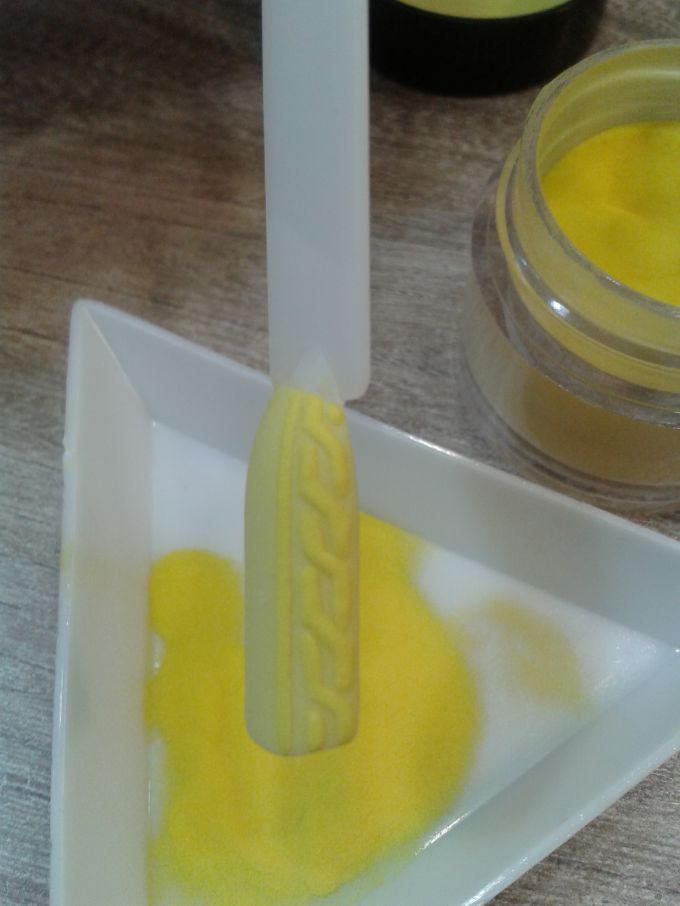 Next, draw the rest of the pattern. Do not dry it the same way as the previous time, sprinkle with acrylic powder, then dry it.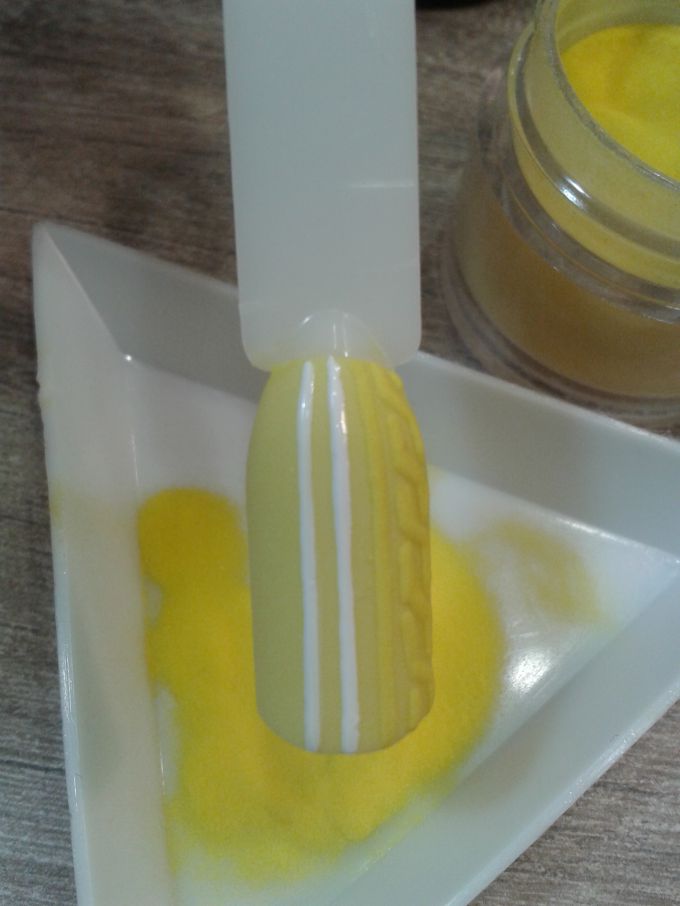 We brush the brush with the remains of acrylic.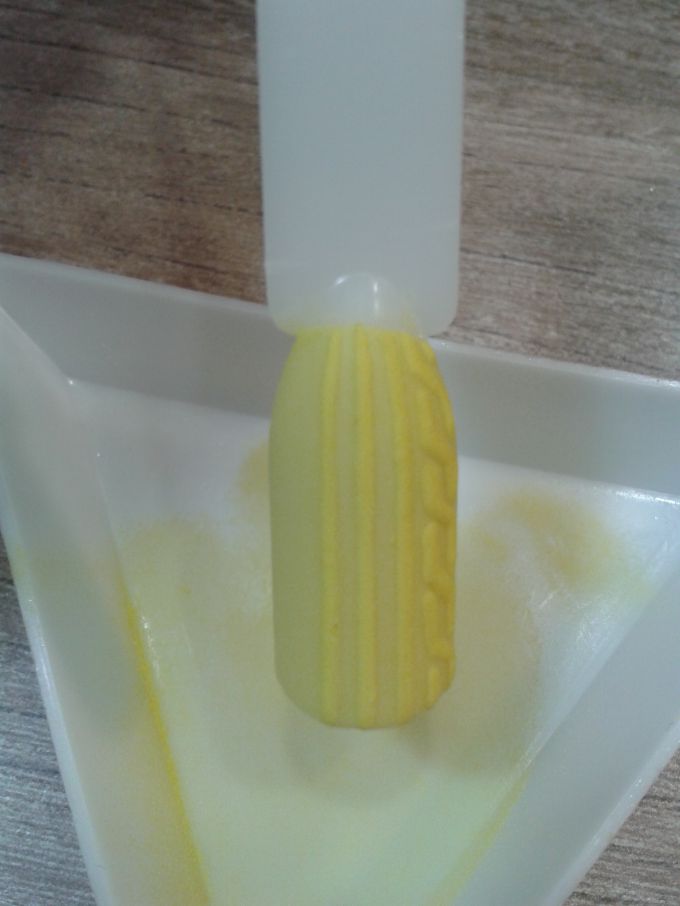 We finish the last part of our design, do not dry it. Plentifully sprinkled with acrylic, gently shake off excess, then dry.
Here we have such a very cozy winter sweater.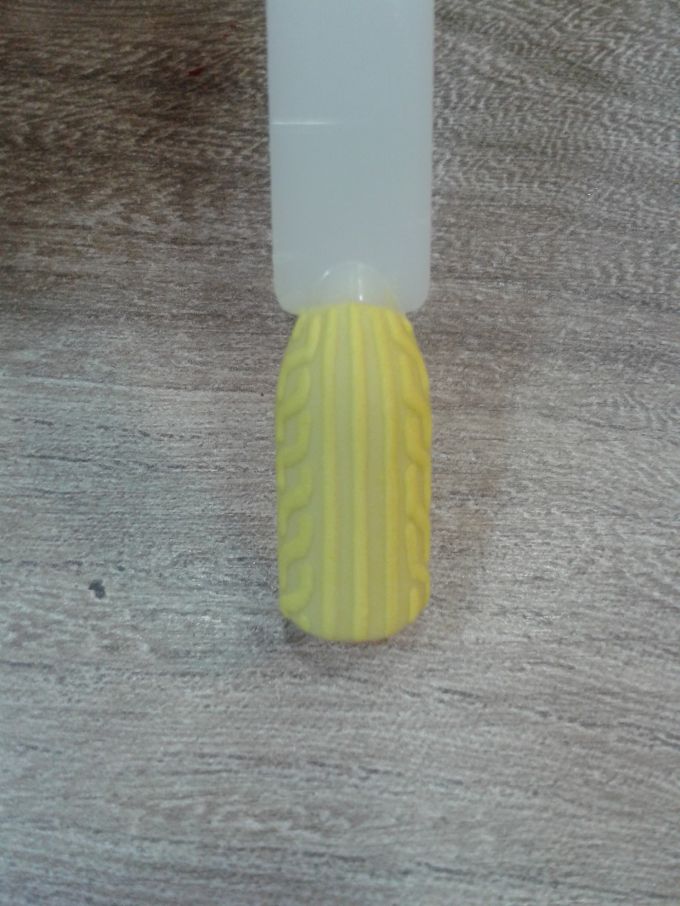 And if you fantasize, you can do it like this. This is not an acrylic powder, but a powder, called "jujube". Very similar to acrylic powder, but larger.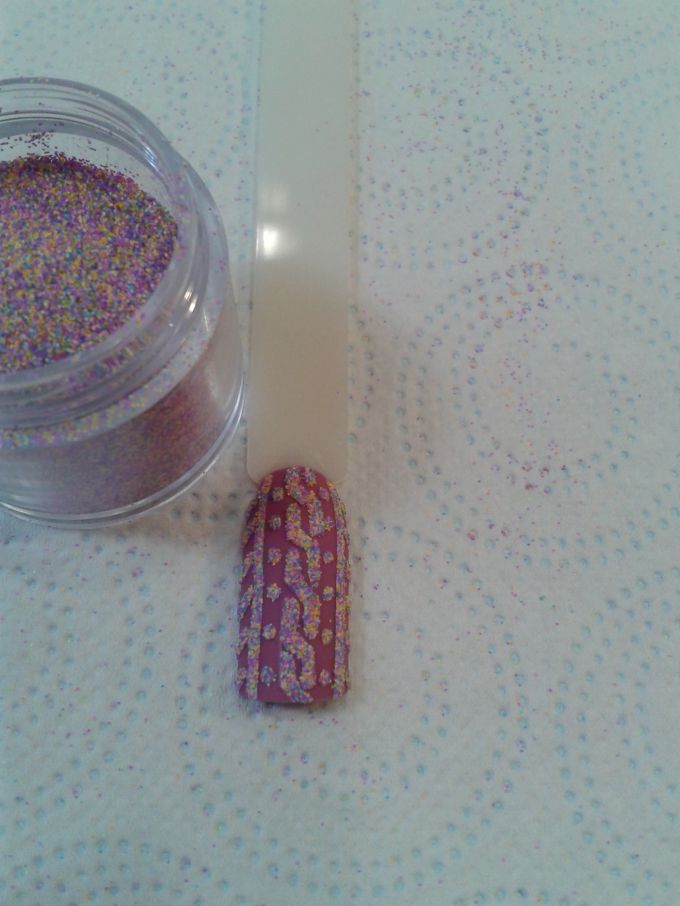 And here the design is made with white gel-paint and white acrylic powder.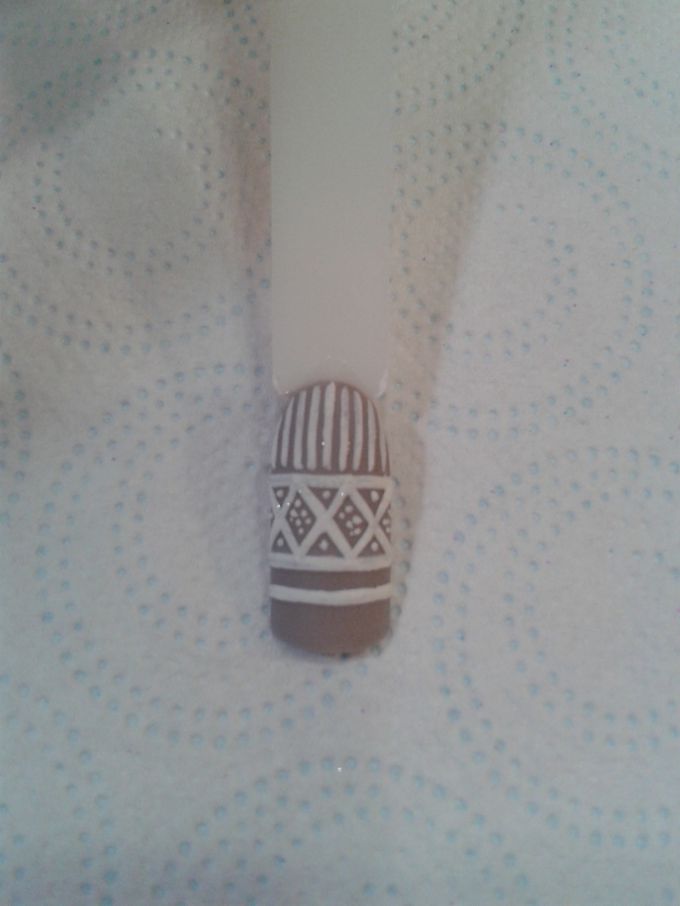 And this design is somewhat more complicated. I decided to make it on a glossy top, which also looks very pretty.