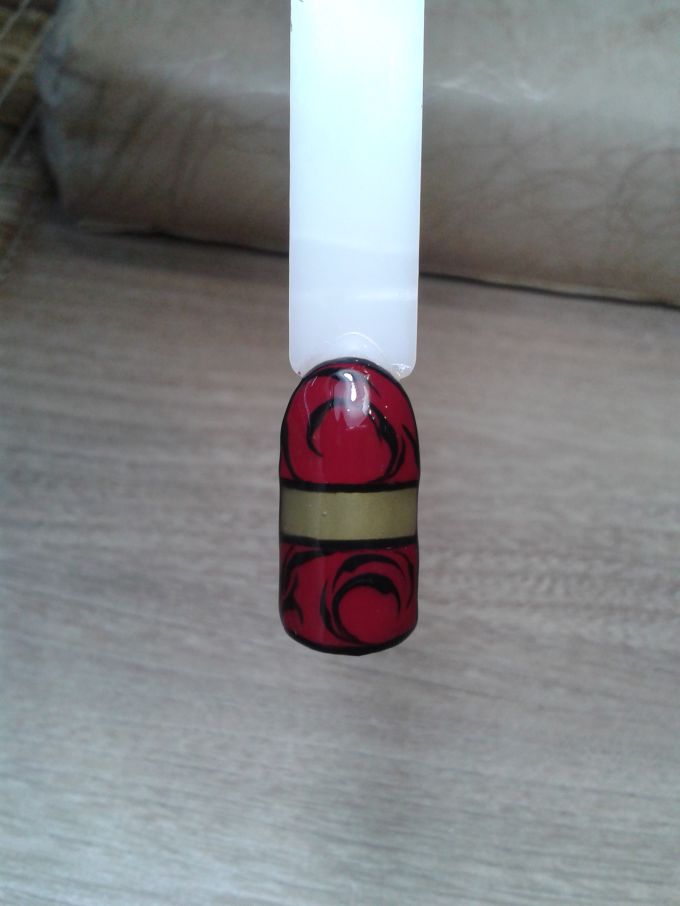 The idea of ??the design of marigolds is suitable for masters who have the skills to draw monograms and thin lines.
You will need
– баф
– primer
– base
– топ
– colored gel varnish: black and burgundy
– black gel-color
– широкая липкая лента для дизайна ногтей
– втирка "зеркальный блеск": золото или серебро
– a clincher or other liquid to remove stickiness
– тонкая кисть с длинным волоском для прорисовки тонких линий
As usual, I show a sample on the tipes, but I will describe how this design is done on the nail.
Instructions
Standardly prepare the nail. We remove the gloss with a baff, and treat it with a primer. Cover the base with the lamp. Next, apply a layer of black gel-varnish – dry. One layer, because even on one vtirka it will look great, and multilayered in this design is not needed. Cover with top without a sticky layer – dry in a lamp. If you have a top with a sticky layer, then remove the stickiness.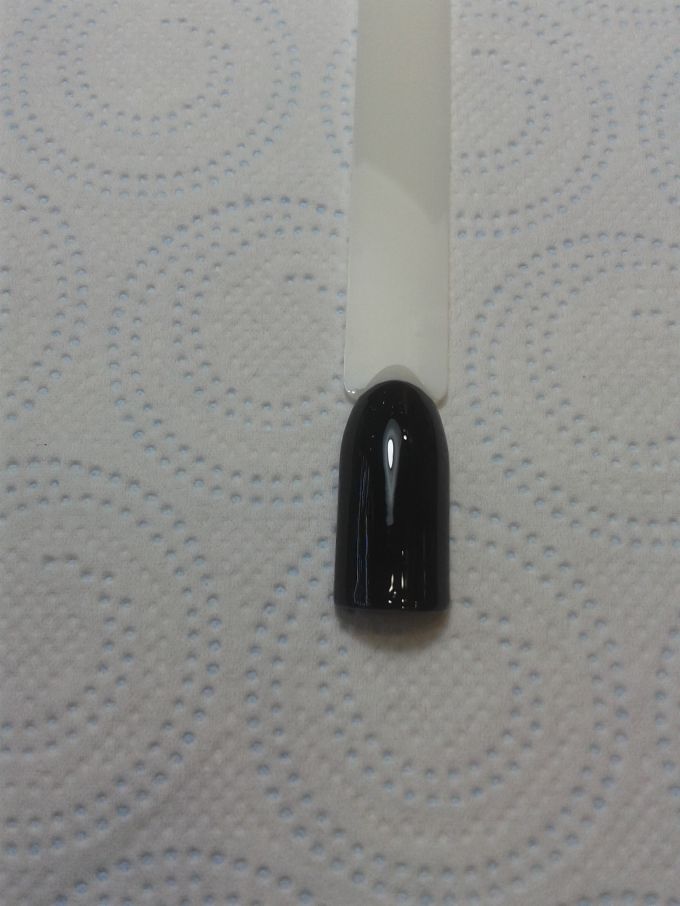 We put on the top rub, and rub it so carefully that it lay like a thin film and the individual shiny pieces could not be seen. We brush an extra rub and cover with top – dry.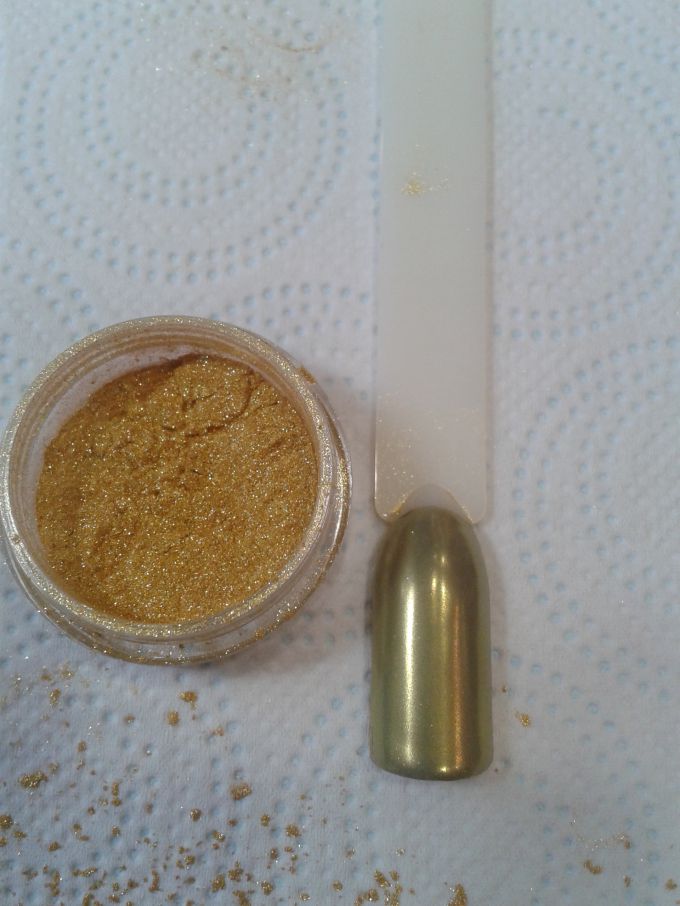 After drying, remove the sticky layer, cut off a piece of tape and glue it to the middle of the nail.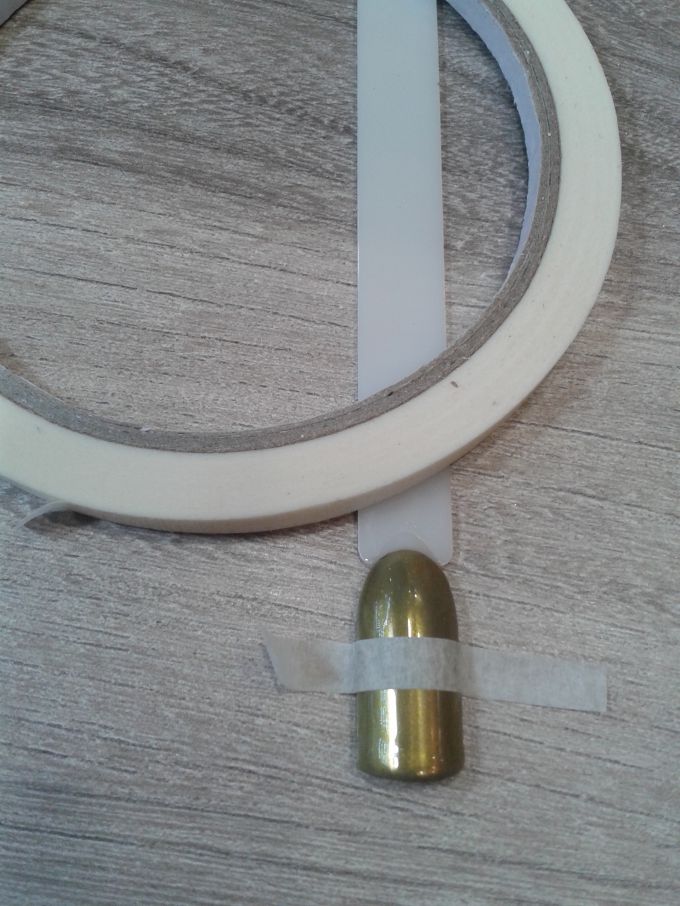 Cover the nail on top with a red gel-varnish in two layers, each layer is dried well.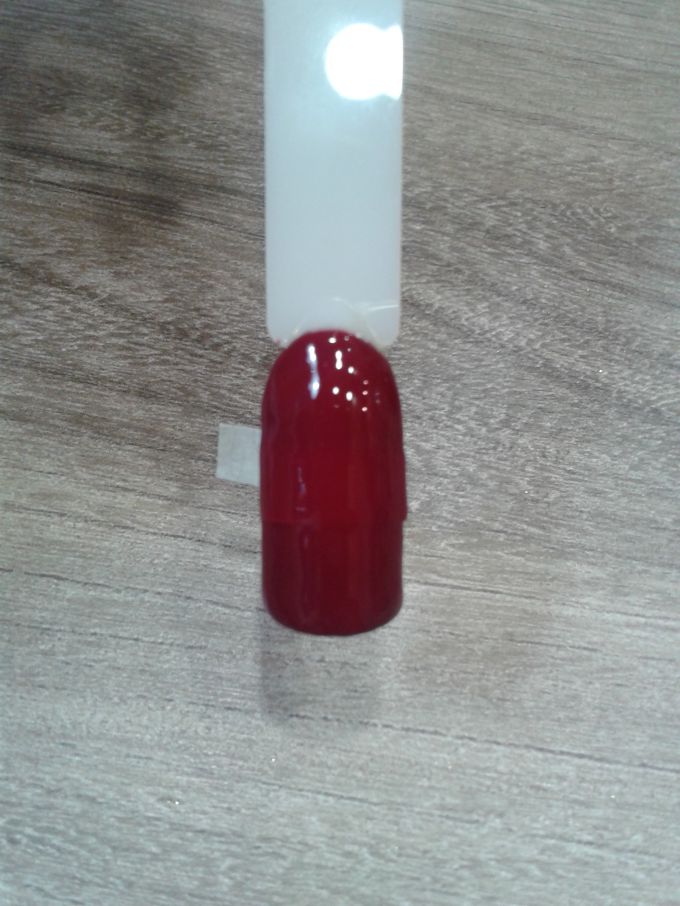 We remove the tape and we have a perfectly flat strip in the middle.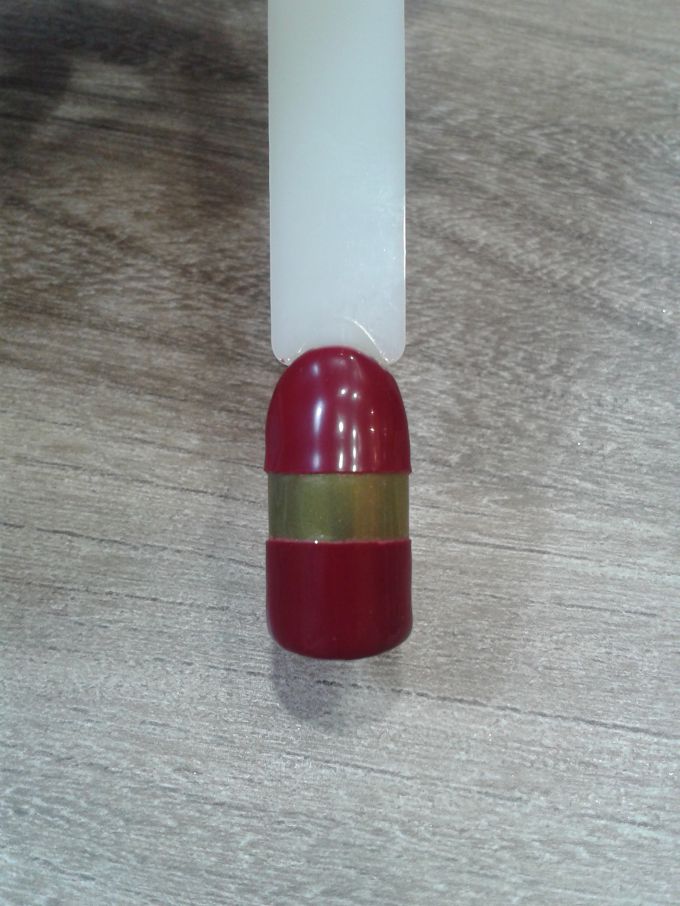 With a fine brush, draw the outline with a black gel-paint.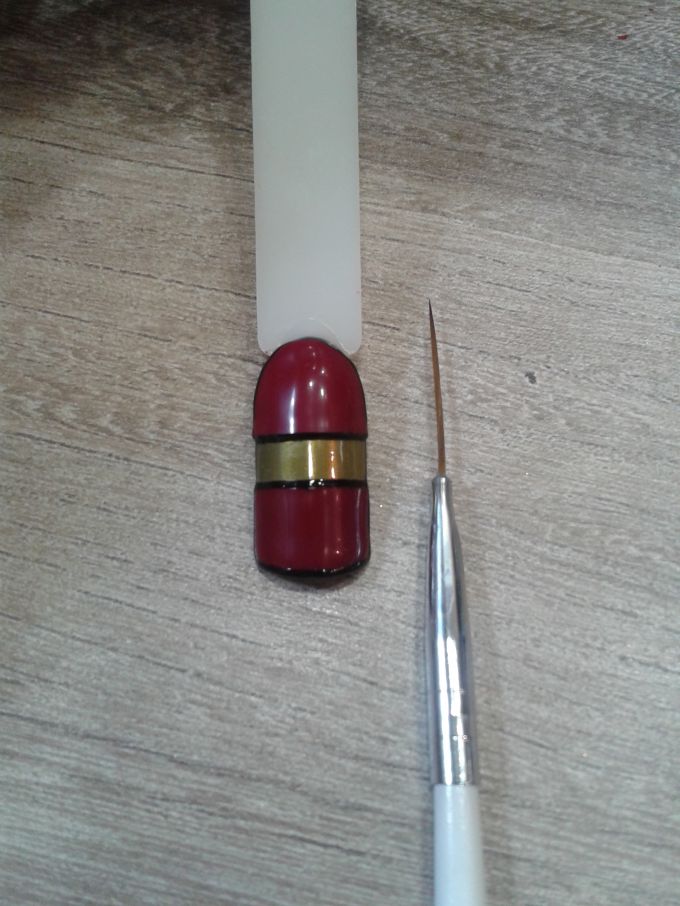 We add monograms.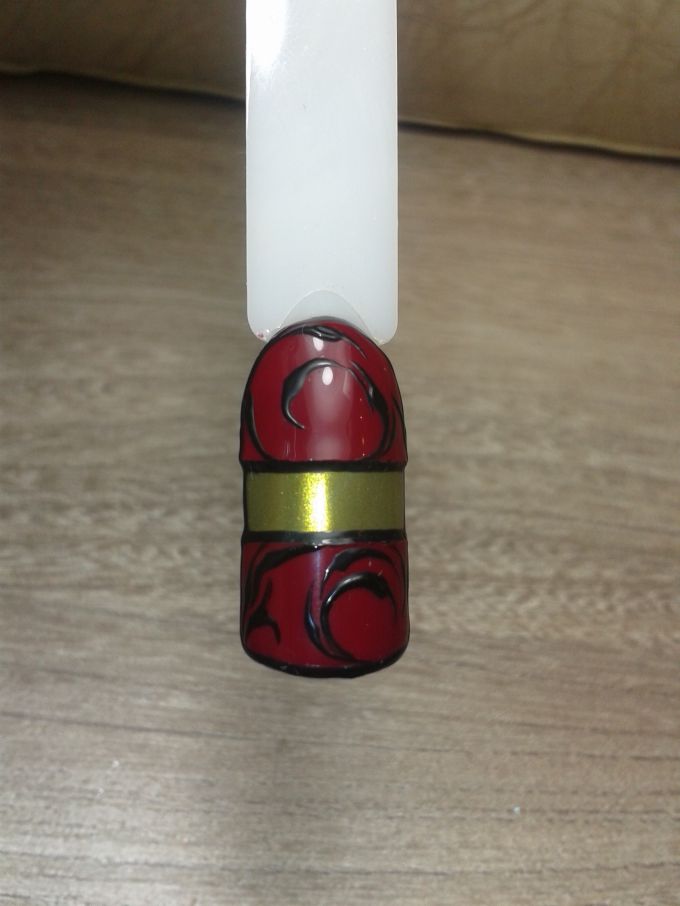 Cover the ready nails with top. I wanted an experiment and covered the marigold first with a matte top. It looks very impressive.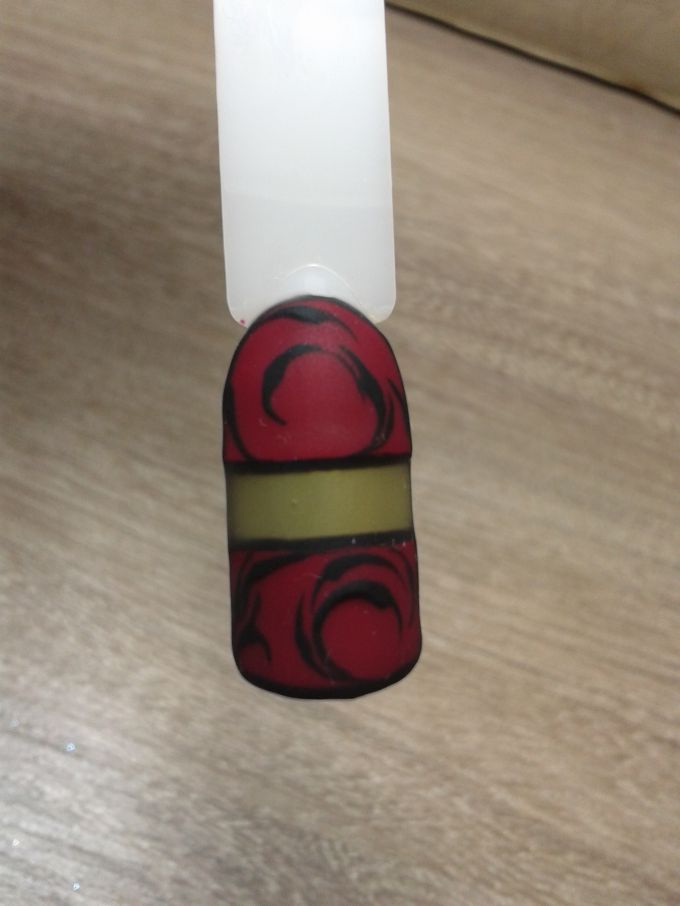 But the gloss on this design I was more pleased with the eye, so as a result I blocked it with a glossy top. But both designs have a place to be, and this is only your flight of fantasy.