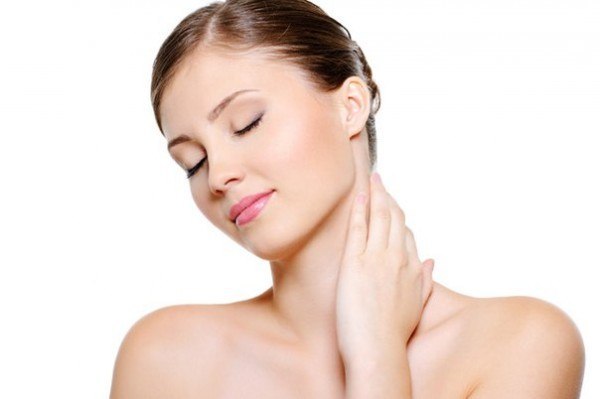 Egg white is good for the skin. You can add it to your neck mask. Egg white has a skin-tightening property, and also narrows the pores. Masks based on egg white for oily and combination skin are recommended. Ideal option – the egg is homemade. Egg white and apple
Хороший питательный и омолаживающий эффект оказывает маска с яичным белком и яблоком. Для начала белок отделить от желтка (желток также пригодиться, например, в маску для волос). Половина небольшого спелого яблока не кислых сортов натереть на мелкой терке и смешать с белком. Полученная масса наносится толстым слоем на область шеи. Сверху можно накрыть полиэтиленовой пленкой и тканью, для усиления эффекта. Через 30 минут маска смывается, а на кожу наносится питательный крем.
Egg white and milk
Mask with egg whites, milk and tea tree oil will help the problem skin. Tea tree has an antiseptic effect, protein tightens pores, and milk proteins restore the structure of cells.
To prepare this mask, you need to mix one protein, three tablespoons of milk and 5-7 drops of tea tree oil. The resulting mixture is impregnated with a wide bandage or gauze and is applied to the neck and decollete area. After 15-20 minutes, the mask needs to be washed off, and a moisturizing cream applied to the skin.
Egg white and lemon juice
It is a good refreshing skin mask from 1 egg white and 0,5 teaspoon of lemon juice, applied on 10-15 minutes.