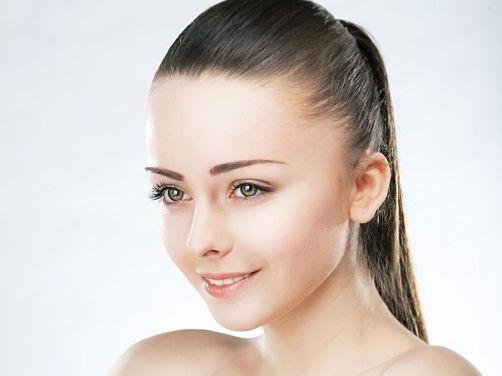 As a rule, young skin does not need intensive cosmetic procedures. Regular moisturizing, toning and cleansing the skin with the help of home masks made from natural ingredients will provide her with a well-groomed and fresh look.
Depending on the components, the masks are moisturizing, nourishing and cleansing. The latter usually includes cosmetic clay, which is mixed with egg whites, various herbal decoctions or sour-milk products. Clay acts as an adsorbent, absorbing surplus sebum. In addition, it delicately removes the cornified layer of cells. Girls with problem and oily skin should prefer blue or white clay. In this case, it should be mixed with natural yogurt or fat-free yogurt. Dry and normal skin can be cleaned with pink or green clay, combined with a decoction of chamomile or cream.
Mask-film based on gelatin is great to cope with the additional cleaning of the T-zone. Pour gelatin with milk, based on the proportion of 1: 1, put on a water bath and bring the mixture to a homogeneous state. Apply the tool to the areas that need to be cleaned of black dots, and wait 15-30 minutes.
Nourishing and moisturizing masks intended for young skin contain honey, egg yolk, oat flakes and various vegetables and fruits. Especially popular is the cucumber mask. For its preparation, grate fresh cucumber on a grater and apply on face. No less effective and known is a mixture of honey and egg yolk. It smooths the skin and gives it velvety and soft. Vegetables usually use carrots, which saturates the skin with vitamins, moisturizes it and gives a healthy color. Fresh fruit and berries can be applied to the skin in its pure form.