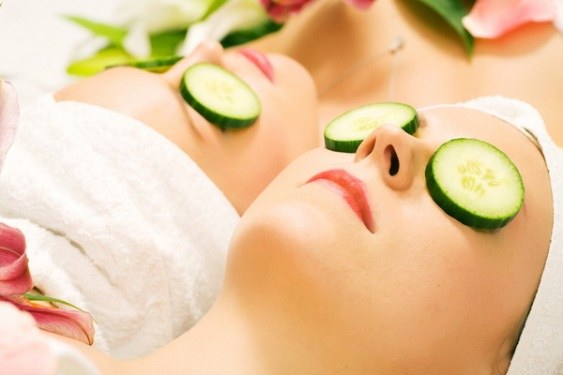 The skin around the eyes should be carefully and regularly looked after. This will help to maintain youthfulness and freshness of view for many years. It is this area that is prone to premature aging and the appearance of early wrinkles. Home masks help to smooth out the skin, give it elasticity and elasticity.
In order to make an oatmeal mask, crush in a coffee grinder 2 st.l. flakes. Mix the resulting flour with 3 st.l. low-fat sour cream. Apply the mass evenly to the eye area, hold for 15-17 minutes and rinse with warm water. Oatmeal mask perfectly nourishes and tones the delicate skin around the eyes. Peach mask improves skin tone, smoothes shallow wrinkles and copes with such a common problem as bruises under the eyes. For cooking, you need to take one ripe peach fruit, remove the stone and mash the fork with a fork. Fruit puree mix with 1 st.l. any vegetable oil and apply to the area around the eyes for 15 minutes. Then rinse your face with cool water. With bags under
eyes effectively
the potato mask is coping. To cook it, grate the medium tuber on a small grater. Potato mass wrap in gauze, folded in several layers, and attach to the eyelids. Accept the horizontal position and wait 15-25 minutes. After such a procedure, from the bags under the eyes there will be no trace, and the look will gain a cheerful fervor. Against the dark circles there is an excellent recipe. On a small grater, grate fresh cucumber. Mix the resulting mass with 1 tsp. coriander and 1 st.l. sour cream. Cucumber mass apply to the area around the eyes, hold 10 minutes and rinse with cold water. The mask, prepared in this way, stimulates blood circulation and effectively fights with swelling and dark circles under the eyes.