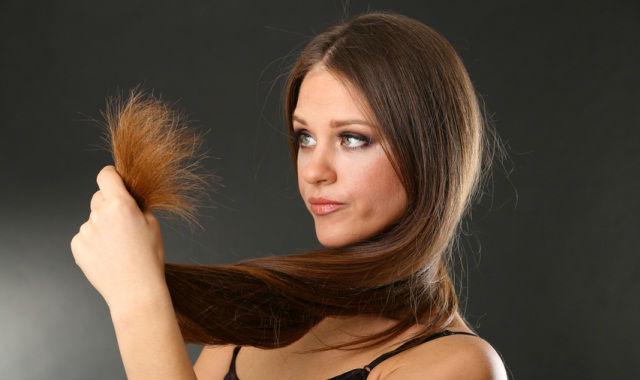 The quickest and easiest way to get rid of split ends is to cut them. But not many girls are ready to do this, since it will take a long time to grow hair. Here are the recipes for masks for split ends, which will help to cope with them, and also make the hair smooth and silky.
Instructions
Mix the beaten egg yolk with 2-3 tablespoons of olive oil and 1 tablespoon of honey. Apply to hair for 20 minutes. Then rinse the hair with water.
Mix 1 egg with 1 teaspoon of almond oil and apply to damp hair. After 20-30 minutes, rinse with water.
Dissolve 2 tablespoons of honey in 4 glasses of warm water. Wash your hair with shampoo, and then rinse the hair with the mixture obtained. Leave it for a few minutes and rinse with water. Repeat this way 1 once a week.
Put in a 1 blender a ripe banana, 2 tablespoons of plain yogurt, a little rose water and lemon juice. Apply this mixture to your hair and wash it off after 1. Run 1-2 times a week.
Mix aloe vera gel with 1 tablespoon of lemon juice, 2 teaspoons of castor oil, 2 teaspoons of olive oil. Apply the mask on your hair and gently massage for 30 minutes. Wash your hair with shampoo. Repeat 2-3 times a week.
Mix 1 tablespoon of cream and half a cup of whole milk. Rinse the hair with this mixture and hold 15-20 minutes. Then wash your hair with shampoo. Do this procedure 1 once a week for several months.
Mix an equal amount of castor, mustard and olive oil. Apply this mixture on your hair and wrap it with a towel. Keep it for 30 minutes and then rinse with water.