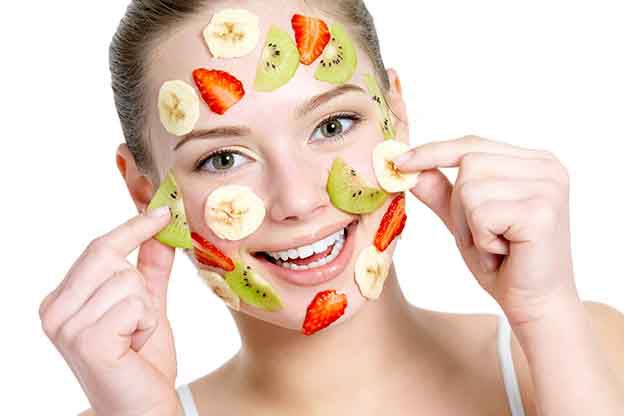 With problematic skin, periodic deep cleansing of the face is necessary. To fix the result and to maintain a radiant look of the skin home scrubs and masks will help. Here are a few simple recipes for getting rid of pimples.
Poison life pimples, black dots on the face? To get rid of them, you do not need to go to the salon, it can be done at home.
After carrying out of procedure of cleaning it is necessary to do or make herbal mask, it removes skin irritation. You can buy herbs in the pharmacy. Combine three large spoons of dried marigold, chamomile, mint, sage. Boil 100 ml of boiling water, insist 5 minutes, then rinse the remaining water. Kashitsu impose on the face, after 15 minutes, rinse and apply a moisturizer.
Mask of cosmetic clay it is enough to do it once or twice a week. It removes inflammation, tightens pores, has lifting effect. Powder of clay to dissolve warm water to a consistence of viscous porridge. Apply to face for 15 minutes, rinse and lubricate face with a nutritious cream.
Very useful masks based on honey. Honey is a unique product, it has many useful properties, including anti-inflammatory effect. The only negative – the product is allergenic, allergic to honey, of course, the mask is contraindicated.
From honey and egg yolk, you can make a mask: mix 1 art. a spoon of vegetable oil with egg yolk and a teaspoon of honey. To drip there 3-4 drops of lemon juice. The composition is spread on the face with a thin layer and wait until it dries. Wash off with cool water.
Periodically, to cleanse the pores of the skin, it is necessary to pass over the face with a scrub. You can buy it in the store, and you can make a home, for example, from oatmeal – mix a tablespoon of oatmeal and honey, add two tablespoons of vegetable oil, half a teaspoon of table salt or sea salt. This mixture should be cleaned once a week. Apply on moistened skin in circular motions for 2-3 minutes, then wash off.
Of oat flakes You can also prepare a mask for problem skin. Take 2 art. spoonfuls of oatmeal, or oat bran, or flour. Pour boiling water and insist 15 minutes. In the cooled porridge add a spoonful of soda. Rub into the skin, keep 20 minutes. Do not more than once or twice a week.
These simple recipes will help you eliminate all problems, keep your face healthy and beautiful.