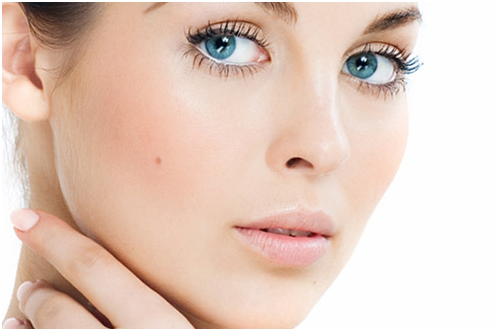 Normal skin of the face should not remain without food and moisture, so you should regularly make masks for which you can use fruits, vegetables, cottage cheese, milk or any other natural ingredients. It is enough to make masks 1-2 times a week, so that the skin remains beautiful, tightened and velvety.
Mask with cottage cheese and cranberry juice
The cottage cheese should be mixed with a spoonful of milk and add half a teaspoon of cranberry juice. 15-20 minutes is enough to get the skin necessary for beauty and health. It is recommended to wash off the mask with warm water.
Mask with white clay and tomato juice
A spoonful of clay should be mixed with tomato juice to make a mass similar in consistence to thick sour cream. With this mask, which needs to be applied for 15-20 minutes, you can tone your skin and remove any irritations.
Mask of grapefruit and yolk
The spoon of the pulp of grapefruit should be mixed with the egg yolk. It is recommended to wipe the face with grapefruit juice before applying the mask. The exposure time of the mask is 15-20 minutes, then you need to wash with warm water.
Mask with sea salt, sour cream and cottage cheese
A tablespoon of sour cream should be mixed with a tablespoon of cottage cheese and add a teaspoon of sea salt. Ingredients need to grind to a homogeneous mass and apply to 15-20 minutes, then rinse off with warm water.
Mask of melon
A very simple and incredibly fragrant melon mask will not only make the skin healthy and beautiful, but will also raise the mood with its smell. 50-70 g melon pulp should be kneaded with a fork and put on face for 20 minutes. Wash with warm water.