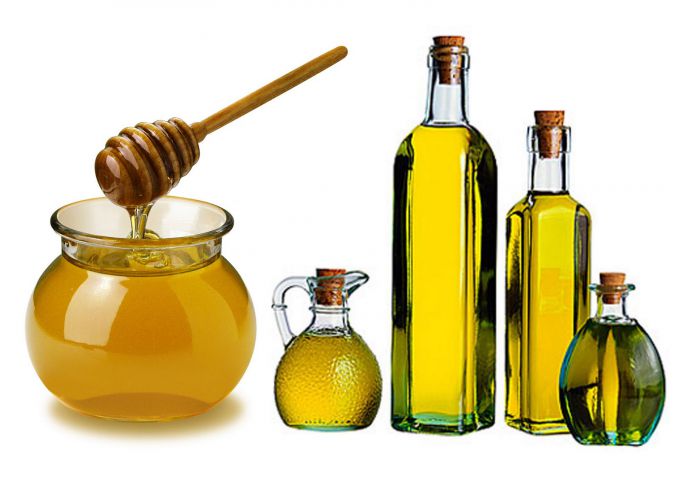 Masks for hair restoration hundreds, but effective several times less. Pick up a mask is necessary by trial and error. It's time to resort to natural means.
"Beauty requires sacrifice" – a phrase that all the girls of the world know, and which they very often use. In the weather for a fashion or if you want to change something in your life, most girls start to change their hair: they paint hair, try to change their texture, make different haircuts.
Everyone knows that any effect on the hair of chemistry or hot air is very bad for the condition of the hair. But very few people this fact stops. That's why after all the executions with their own hair the girls are looking for how and what to quickly repair damaged hair that break down along the entire length and resemble a loofah.
For hair restoration, oil masks are ideal, which not only visually improve the appearance, but penetrate inside, nourish the hair and restore it. Below are the recipes for the most effective oil masks, the regular use of which will lead to the long-awaited result.
1. Mask of sea buckthorn oil for thinned, dry and split ends.
This recipe is extremely simple, but if you do this mask twice a week for four weeks, the effect will become more noticeable. For it you will need to mix a couple of tablespoons of sea buckthorn oil, a dessert spoon of onion juice and honey, yolk (if desired) and literally a couple drops of vitamin "A". The mask should be thoroughly stirred and applied to the hair without rubbing it into the roots. Hold for about an hour and thoroughly wash the hair using shampoo and dry them naturally.
2. A mask that perfectly stimulates hair growth and texture consolidation, due to which the hair will look denser and thicker.
It will require burdock oil (a tablespoon) and the same portion of liquid honey. Also add a yolk to the mixture of butter and honey. Stir thoroughly and apply the mixture on the hair from the very roots, making massage in this zone with the pads of the fingers. Next you need to go down to the rest of the hair and especially focus on the tips of your hair. This oil mask is useful to hold on your hair under a warm towel for three or four hours, then wash it thoroughly with shampoo. Burdock oil is very hard to wash off, so you have to spend a large portion of shampoo than usual.
If you do each of the masks for a month, the results will not take long to wait. Hair will get a healthy and lively appearance, will shine, less break and grow faster.