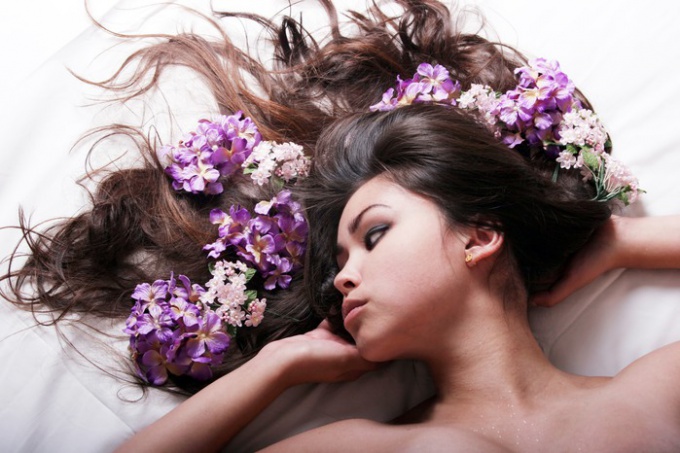 Волосы очень сильно реагируют на внешние климатические факторы – ослабевают и перестают расти. Нужно вовремя определить проблему и перейти к ее решению.
As a rule, problems with hair begin complex, more often hair lose power and their growth process slows down, hair weakens and does not look the best way. With such problems you can and must fight, and you can do it in Home conditions.
For hair growth
It is necessary to mix in 2 a spoonful of oil solutions of vitamins A and E, lemon juice and dimexide diluted with boiled water in the ratio 1: 6. The resulting mixture should be applied to the scalp under a polyethylene cap or bag, and from above to wind the towel. After an hour, wash your hair with the usual shampoo.
Dimexid stimulates blood circulation in the scalp, and lemon juice and vitamins activate the activity of the hair follicles, so hair after the course of 5-7 masks grow faster. But such masks should not be done more often than 1 times a week.
For weakened hair
You need to mix in a bowl 2 yolk, 2 a spoonful of olive oil, a pinch of salt and 1 a spoonful of vodka. Put a bowl with a mixture in hot water, tk. it must be applied warm to dry hair. From above, you need to put on a plastic cap or bag and wrap the towel around. Wash the head after 40 minutes with warm water without shampoo.
The mask adds to hair thickness and vitality, especially if you do not wash your hair with shampoo immediately after applying it. Therefore, it is desirable to make a mask in the evening, and wash your head in the morning. Such a mask can be done 2-3 times a week.