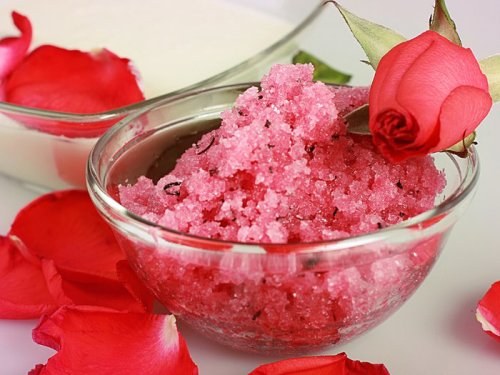 Sea salt has long been widely used in modern cosmetology. It has a beneficial effect on the skin: clears the pores of toxins and contaminants, and also prevents early aging and the appearance of wrinkles. This is why sea salt masks are incredibly popular with modern women.
In order to prepare a cosmetic product that increases the elasticity and elasticity of the skin, mix 1 tsp. shallow sea salt without preservatives with 2 tsp. natural flower honey. In the resulting mass, add a few spoons of olive or any other vegetable oil. Apply the mask evenly to the pre-prepared face skin and hold for about 10 minutes. Then remove with a moist cotton swab. This mask of sea salt is great for dry and flabby skin. Owners of fatty and combined types can be advised to use natural yogurt or kefir instead of butter.
The cleansing mask from sea salt is prepared as follows: mix thoroughly ? tsp of baking soda with 1 tbsp. shaving foam. In this mass, add 1 tsp. fine salt without flavors and dyes. Put the agent in circular motions on the steamed skin and massage for a couple of minutes. Pay special attention to areas with dilated pores and black dots. Hold the mask for 10-15 minutes and remove with warm water. At the end of the procedure, wipe the face with an ice cube. If desired, you can replace the baking soda with cosmetic clay.
Морская соль обладает хорошим лифтинг-эффектом. Поэтому ее часто используют для борьбы с морщинами. Чтобы убедиться в этом, сделайте средство, состоящее из 1 ст.л. домашнего творога и небольшого количества молока или кефира. У вас должна получиться масса довольно густой однородной консистенции. Добавьте в нее по 1 ч.л. меда и морской соли мелкого помола. Маску нанесите на лицо и держите примерно 15 минут. Уже после первой процедуры кожа станет упругой и эластичной, уменьшатся морщины и улучшится цвет лица.