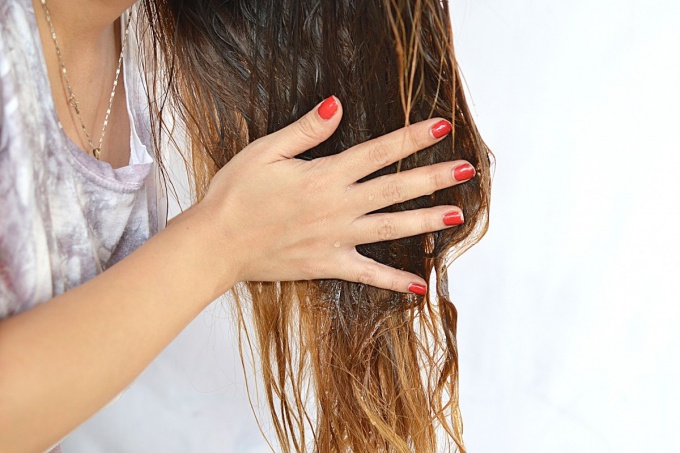 Burdock oil is a source of vitamins for the hair. Thanks to its regular use, you can restore your hair, make it even more beautiful and healthy.
Burdock oil for today is sold in almost every pharmacy. The cost of one bottle is about 50 rubles. Even for the longest hair it is enough for 2 masks. Therefore, we can safely say that this is a very economical and profitable way to treat and restore hair. After the first procedure, they become more smooth and silky, easily combed and stacked. For a similar procedure in the beauty salon girl will have to pay an impressive amount. So why overpay?
Such a mask is being prepared elementary. Burdock oil must be heated in a water bath or in a microwave oven (you can just put the bottle on a hot battery in advance), and then apply it to the hair along the entire length and rub it into the scalp. From above, the hair should be wrapped in plastic wrap and tied with a handkerchief or towel. There is one small secret – that the remedy is better washed off from the hair, it is recommended to add a yolk of one egg to the burdock oil and carefully mix the ingredients before applying to the curls. Keep the mask on the hair can be up to 12 hours. It depends on how much free time there is the girl. The main thing is that the procedure should last at least 1 hours. The mask is washed off with warm water using shampoo.