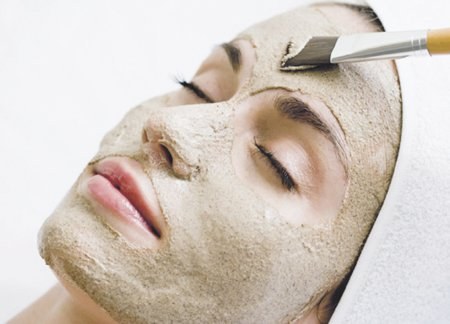 For women, there comes a time when the skin, especially face, neck, chest, becomes flabby and saggy. These alarming signals are reminiscent of the onset of enhanced skin care. Do not be lazy, prolong your youth and femininity.
Widespread use of the mask for the face, pulling not only in
domestic
conditions
, but also in beauty salons and cosmetologists. In the care kit skin of the face, it stands in the first places. I propose not to spend significant funds for its use outside the house, but to prepare an effective mask by yourself.
Cooking process:
• Brew natural coffee, drain the liquid, and use the thick in the preparation of a face mask that pulls;
• Add the resulting thickening to 1 with a tablespoon of sea salt and any nourishing cream;
• Apply a fresh, thick mass to the skin of the face, hold it for 10-15 minutes, then rinse thoroughly with water and apply any cream.
Use the proposed face mask, pulling up not more than 1 times a week for two months.
This mask is also a kind of scrub. It is very effective to use its entire course, during this time will have time to consolidate the resulting tightening effect and you will not need to worry about cleansing and elasticity of your skin.