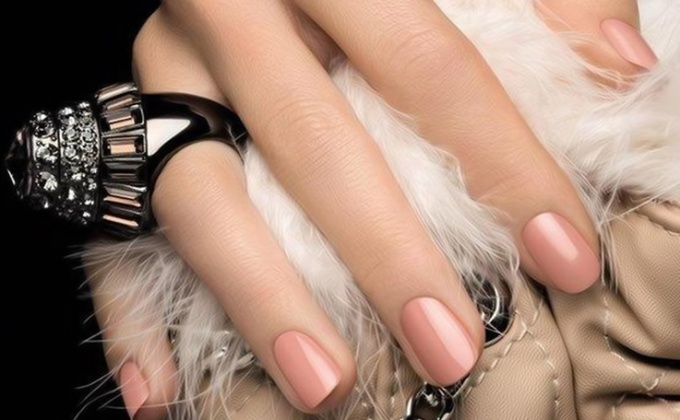 For someone, a manicure in the style of nude seems boring because of his seemingly simplicity. Of course, in some ways they will be right, because in translation "nude" means "naked", that is, natural and maximally natural. There are no bright colors, glitter and dark colors. But the nails with this design look well-groomed.
Popular naturalness
The main advantage of nude manicure is that a clear or light varnish is best able to emphasize the shape of the nails, their accuracy and purity. So, if your nails are far from ideal, such a manicure will not suit you. Here, even a small flaw will be in sight, spoiling the impression of its possessor.
The simplicity of this manicure is appropriate both in everyday life and in office. And this manicure will look great at the wedding, any other festive celebration with expensive decorations and an evening gown, which the bright varnish will emphasize in the best way.
Benefits of manicure nudes:
this manicure is simple, quick in applying;
it is appropriate in any situation;
with manicure nude nails get a well-groomed appearance;
unlike dark and bright varnishes, nude manicure is imperceptibly refreshed;
Bright colors of the lacquer make the female fingers visually thinner and longer.
Variety in manicure nude
Fashion does not stand still, now even marigolds with nude style manicure can be made a bit more interesting. For example, add a picture to one finger or a not very noticeable sequin.
You can even remember the technique of the moon manicure and make it using two pastel shades, which differ by one tone or two.